Dialogical Paintings and Drawings recorded with public participation can be seen in the videos below.
I

n DIALOGICAL PAINTINGS, the participants communicate through brushstrokes of paint integrated with digital projections. For each dialog, two previously papers or prepared canvases are stretched and two equal sets of paints and brushes are arranged on benches in front of the canvases. Two webcams, with each one  directed at a canvas, are connected to projectors, with each of these also directed at one of the canvases. While a camera captures what happens on canvas A and the projector connected to it projects the image on canvas B, the other camera captures what happens on canvas B and its projector projects the image on canvas A. The canvases with the projections work as mirrors and there is an echo that forms in the images. Participants begin to paint together, guided by the projection of the evolving paintings, and the echoes caused by the mirroring of the images. The action ends when they both stop painting. Projections integrated with the paintings on the canvas show two similar hybrid images. When the projectors are turned off, the dialogue stops. The two canvases, side by side, complement each other, but do not result in a completed integrated painting. They rely on virtual intermediation to re-integrate. What remains of the action when it ends is its marks, its vestiges. The actions are filmed and testimonials from the participants are recorded in audio. The images of the individual paintings are photographed and digitally fused. In this way, new fictional dialogues can be printed.
DIALOGICAL PAINTS lead to a reflection on the implications and limits that the physical and virtual realities entail, and constitute an alternative for their integration.
The project was conceived in 2012. However, the first painting only happened in November of 2015 during the 2nd EDITION OF THE FESTIVAL DE ARTE 48HORAS.
Since then several Dialogical Paintings have been carried out.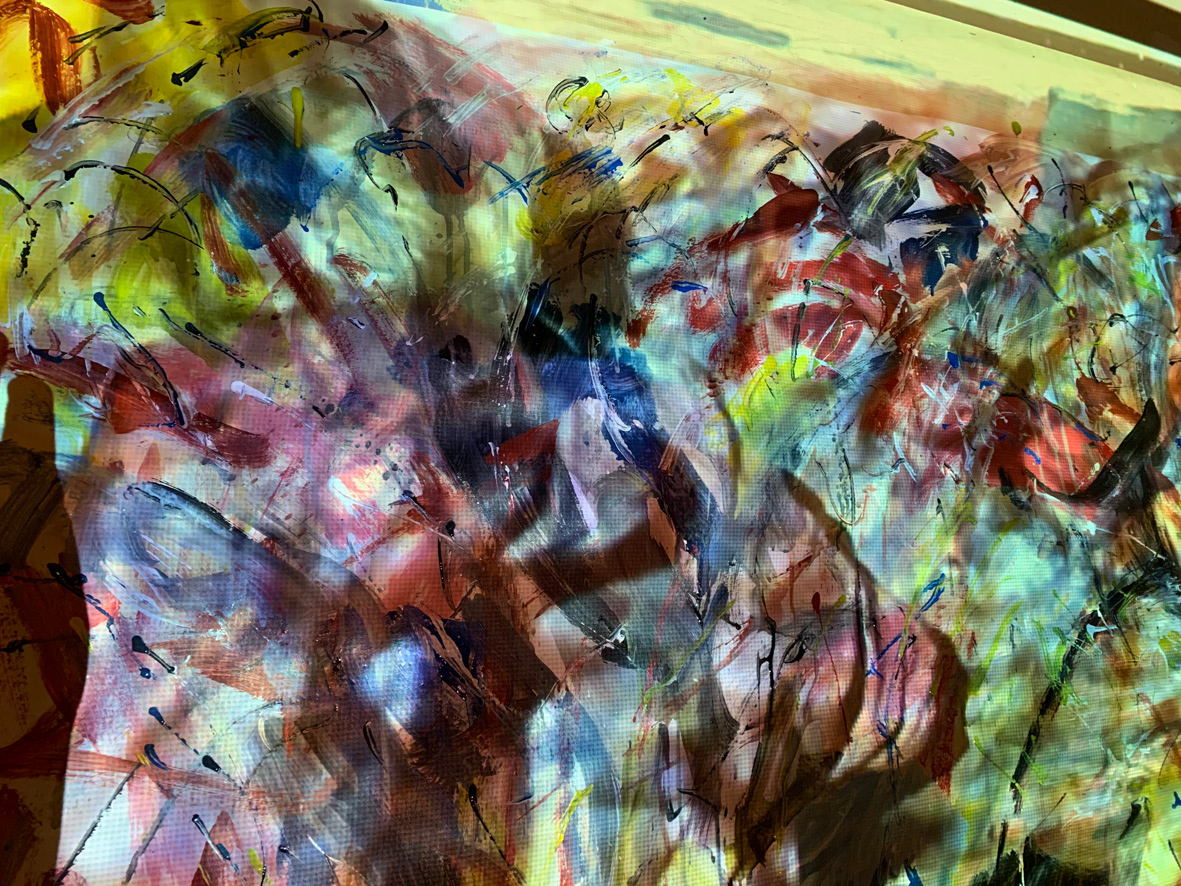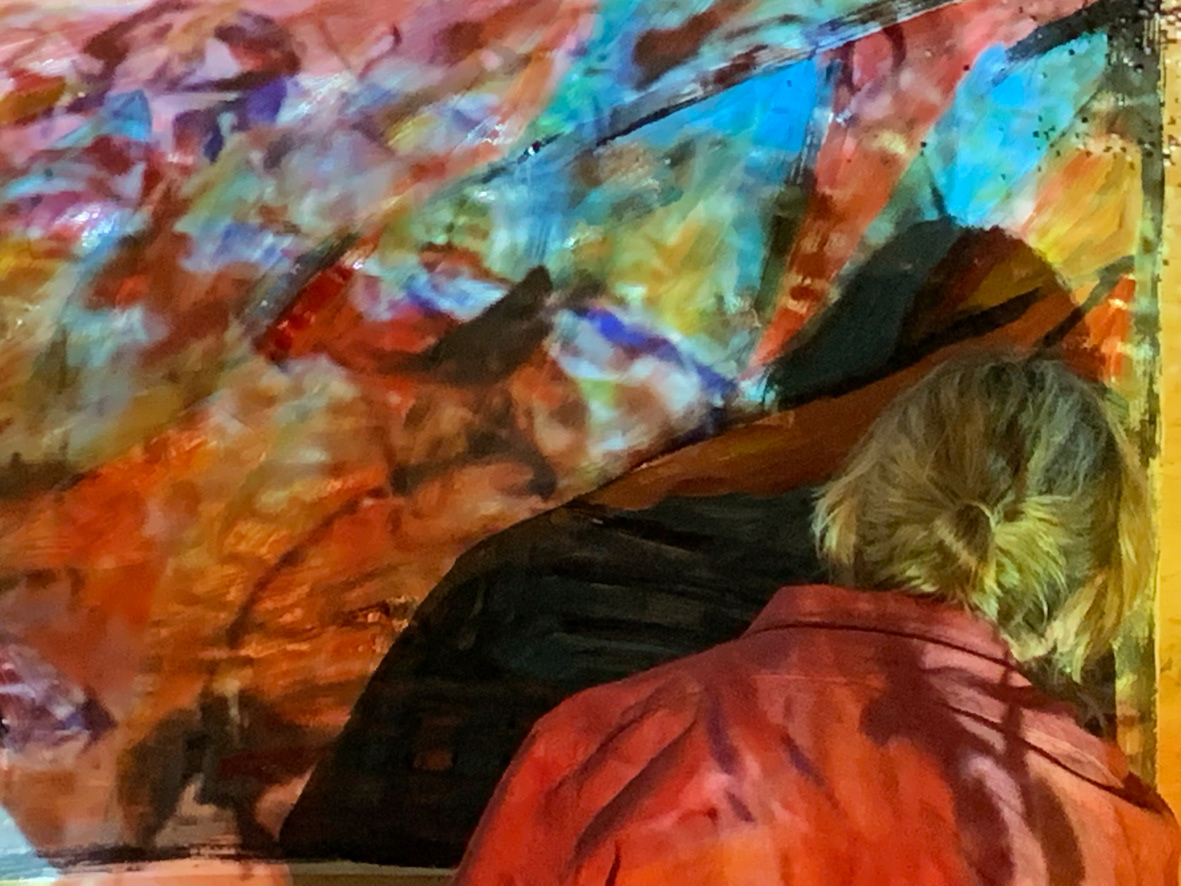 Barbara painting during Dialogical Painting with Barbara

.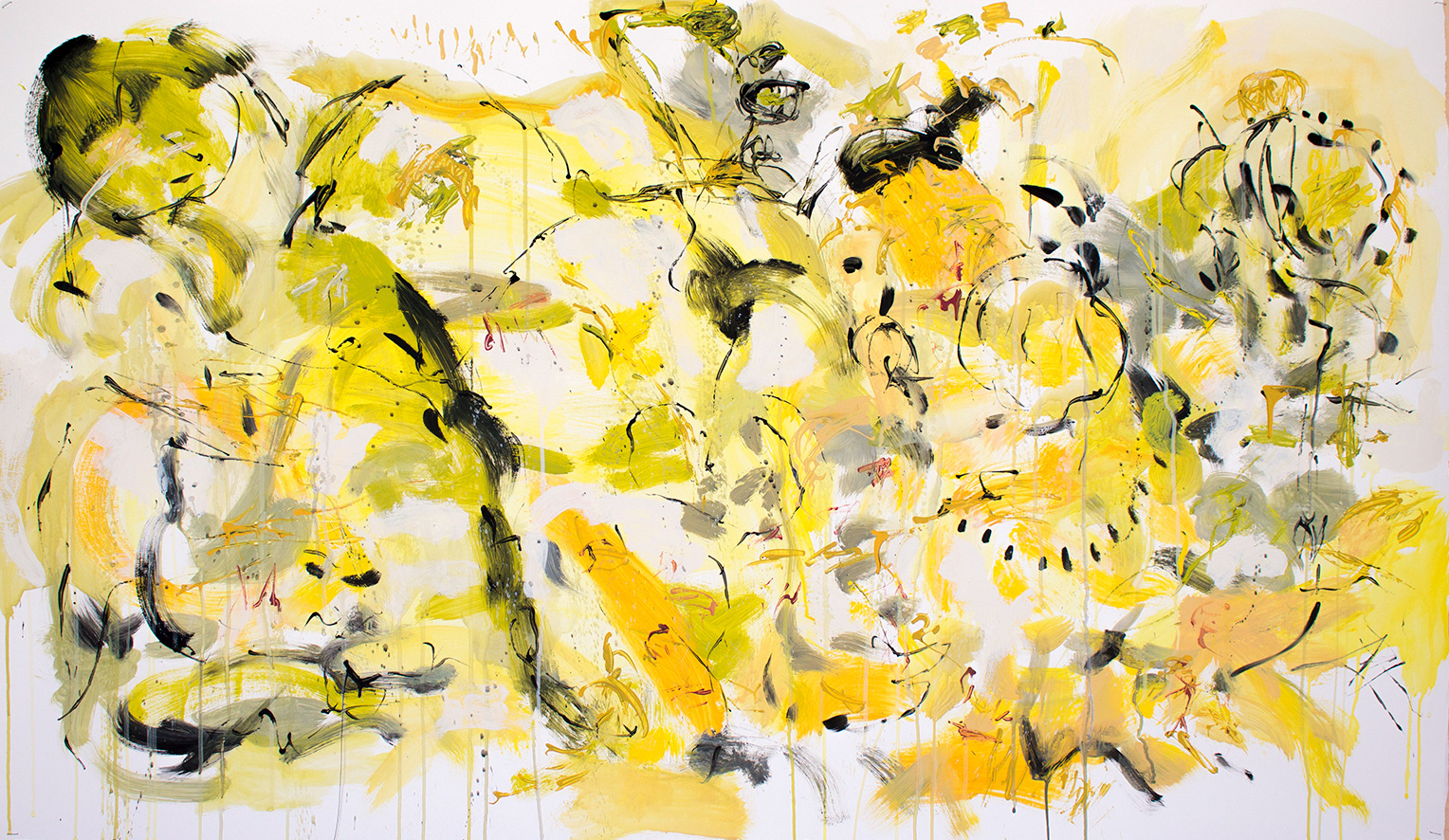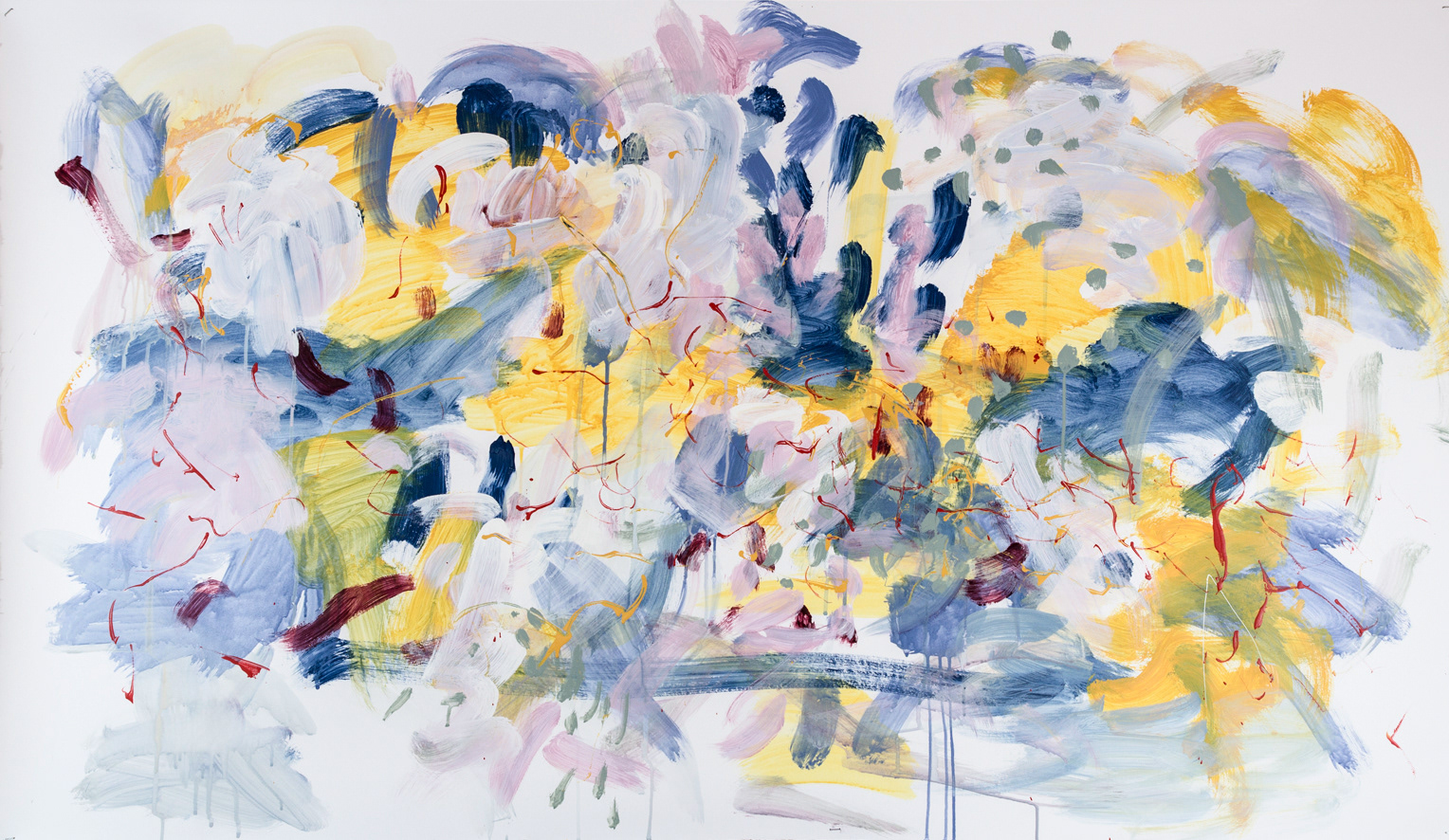 Conversation with Luzia after performing Dialogical Painting 12/02/2020.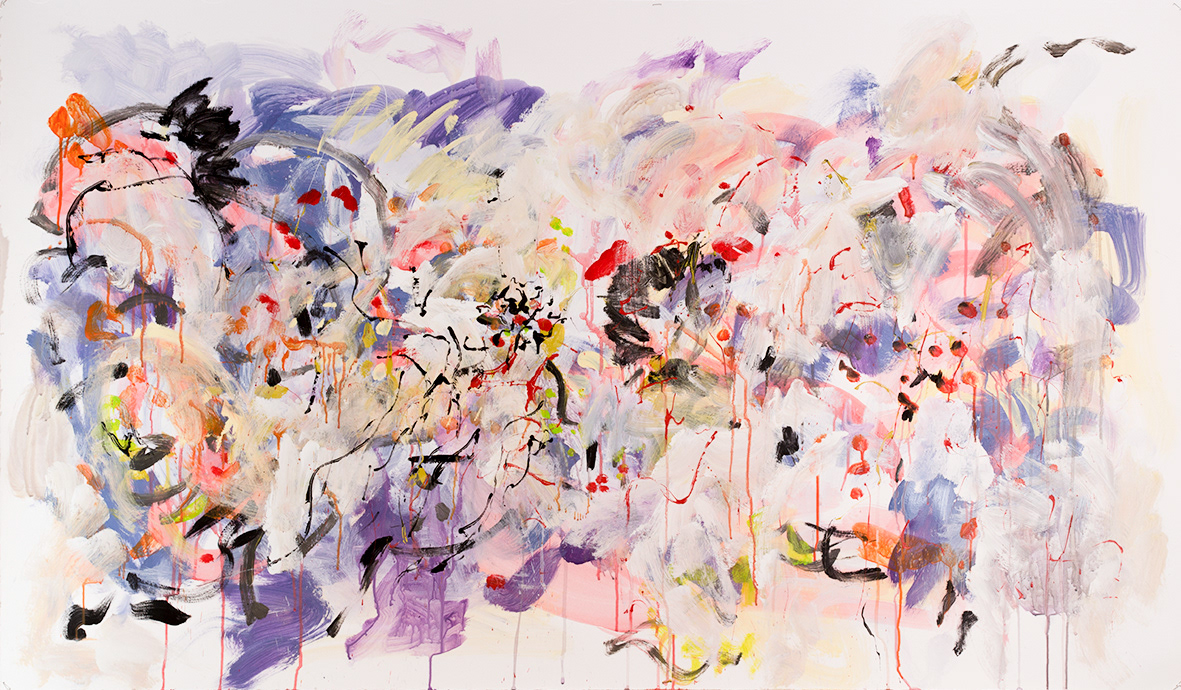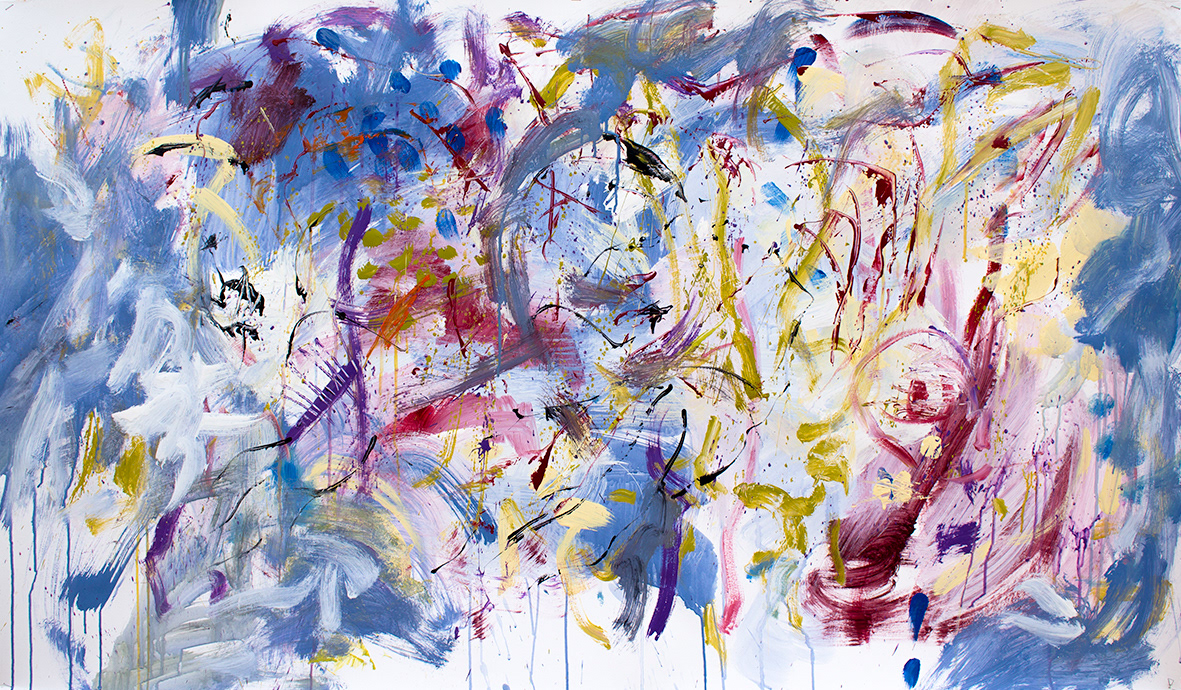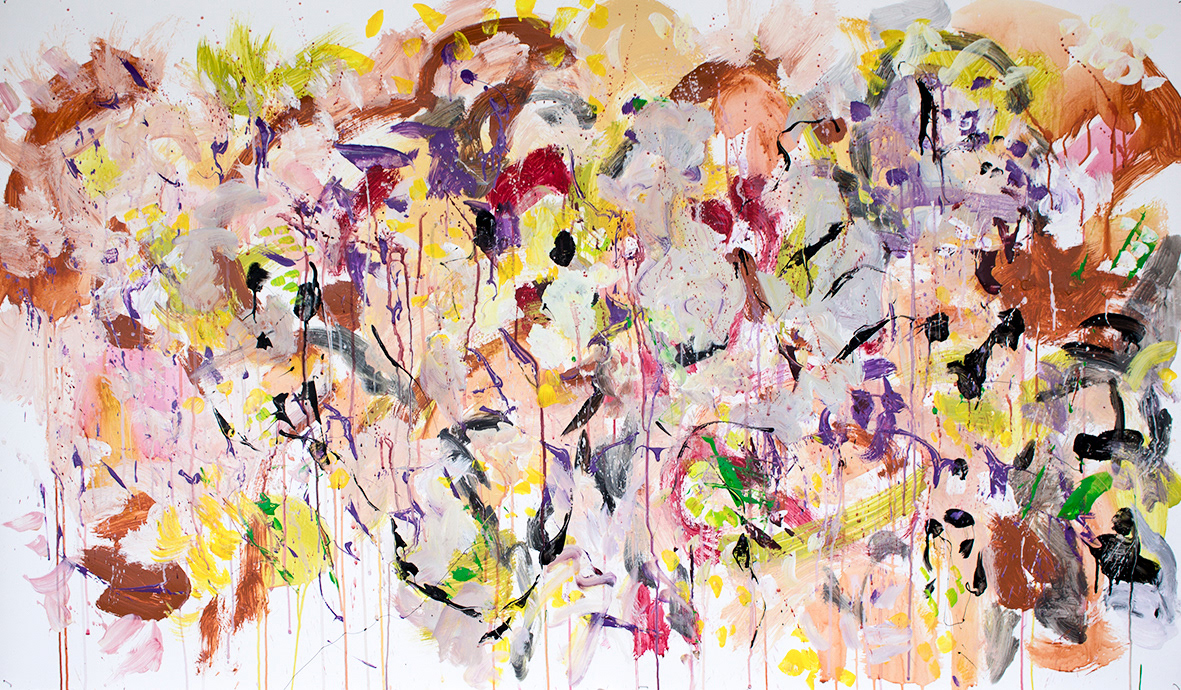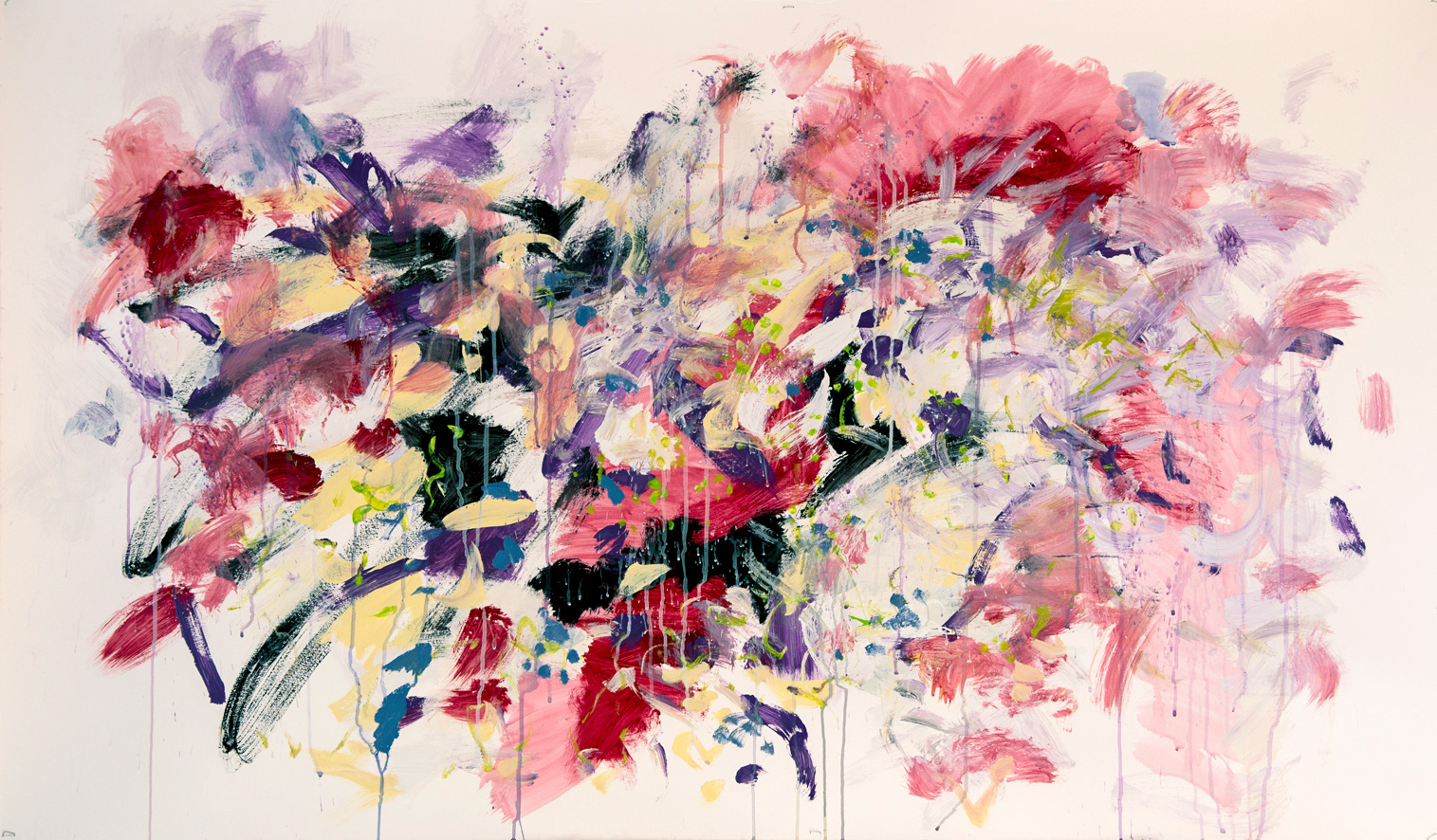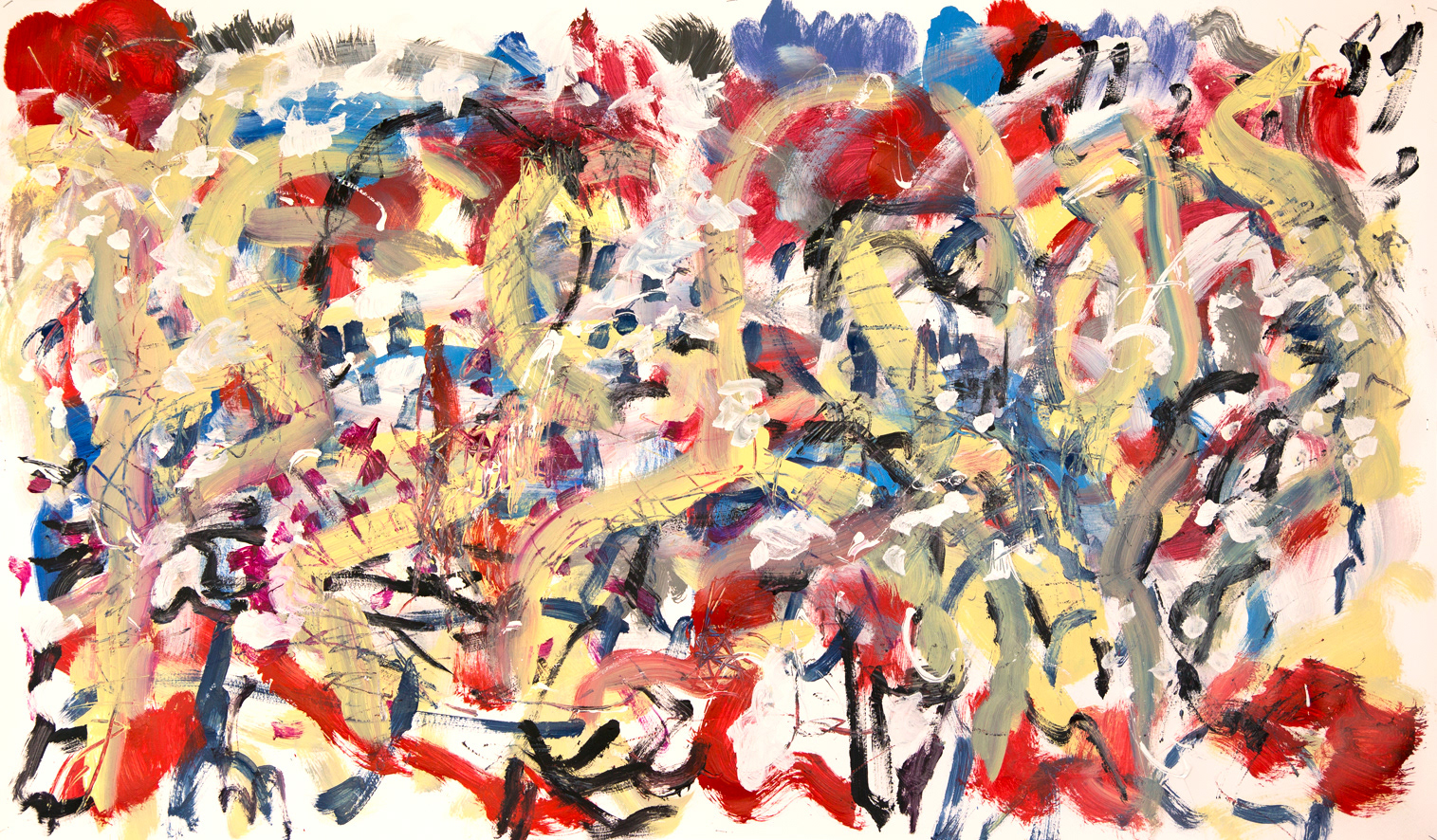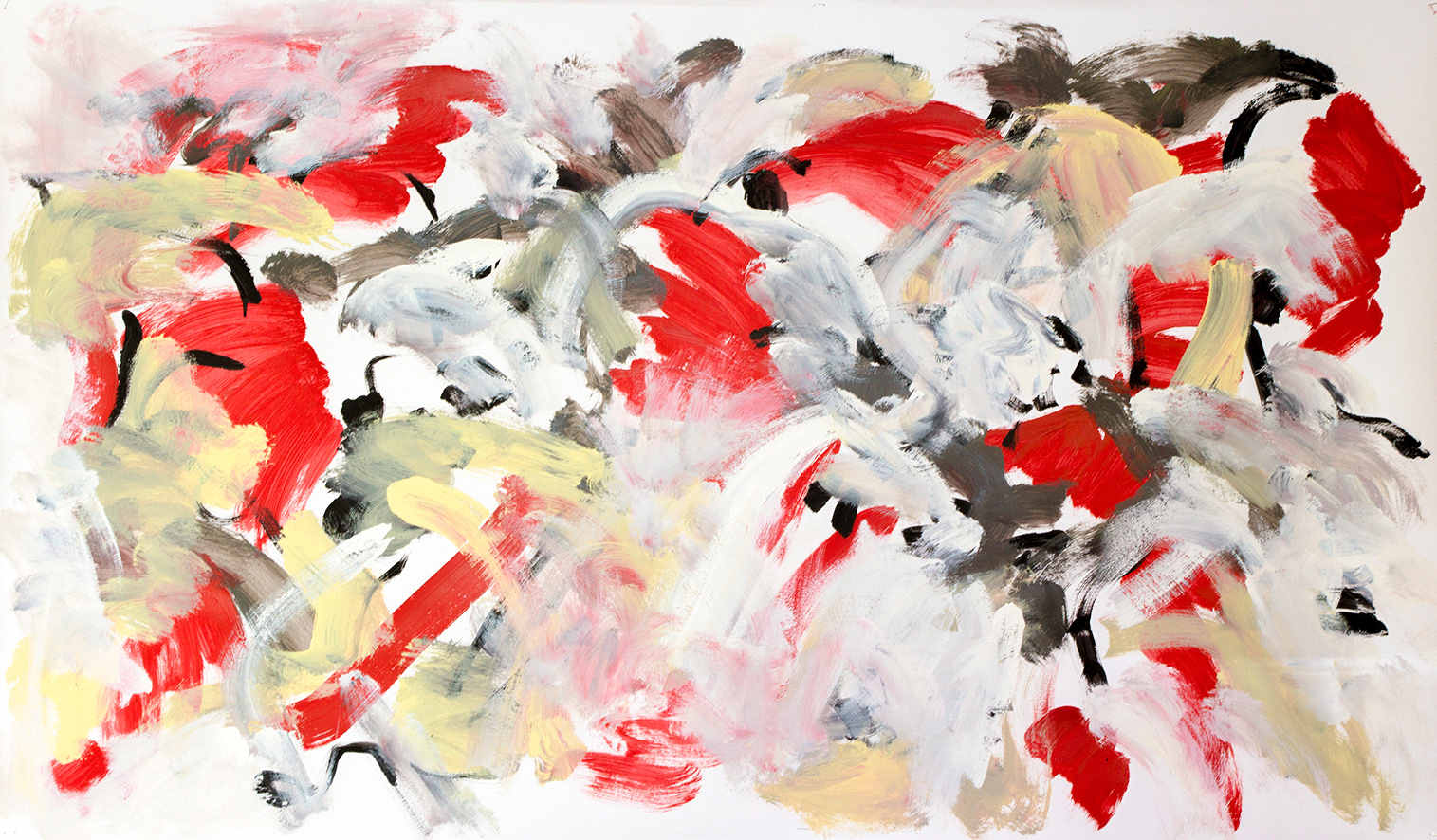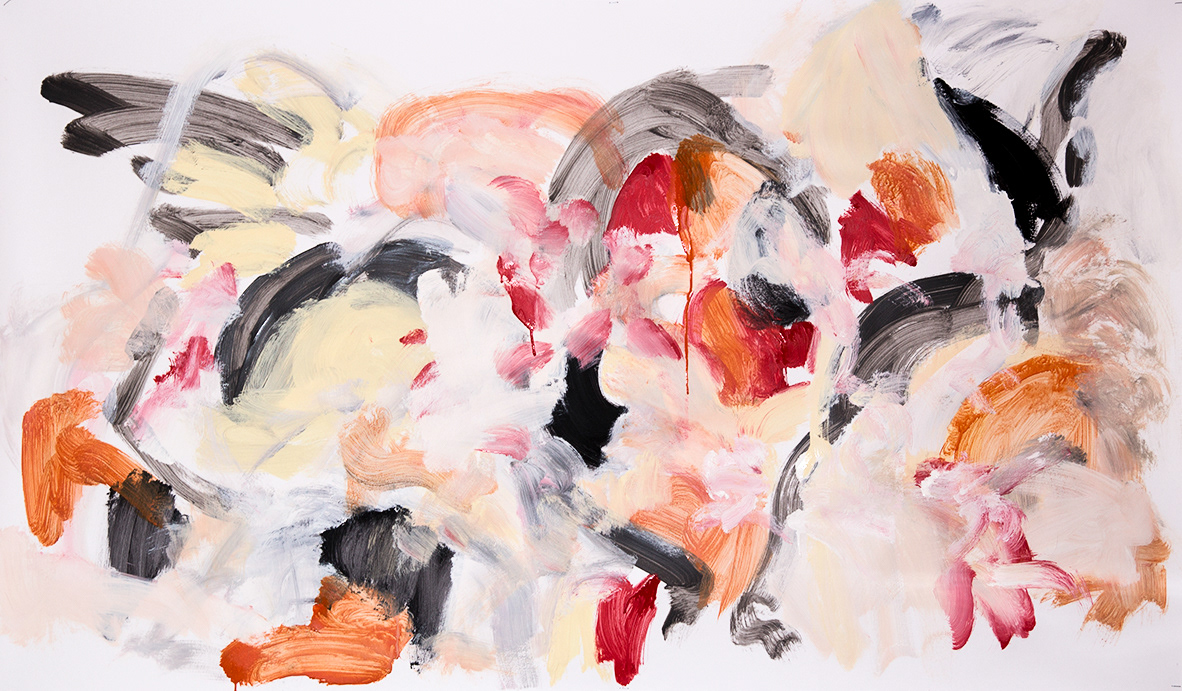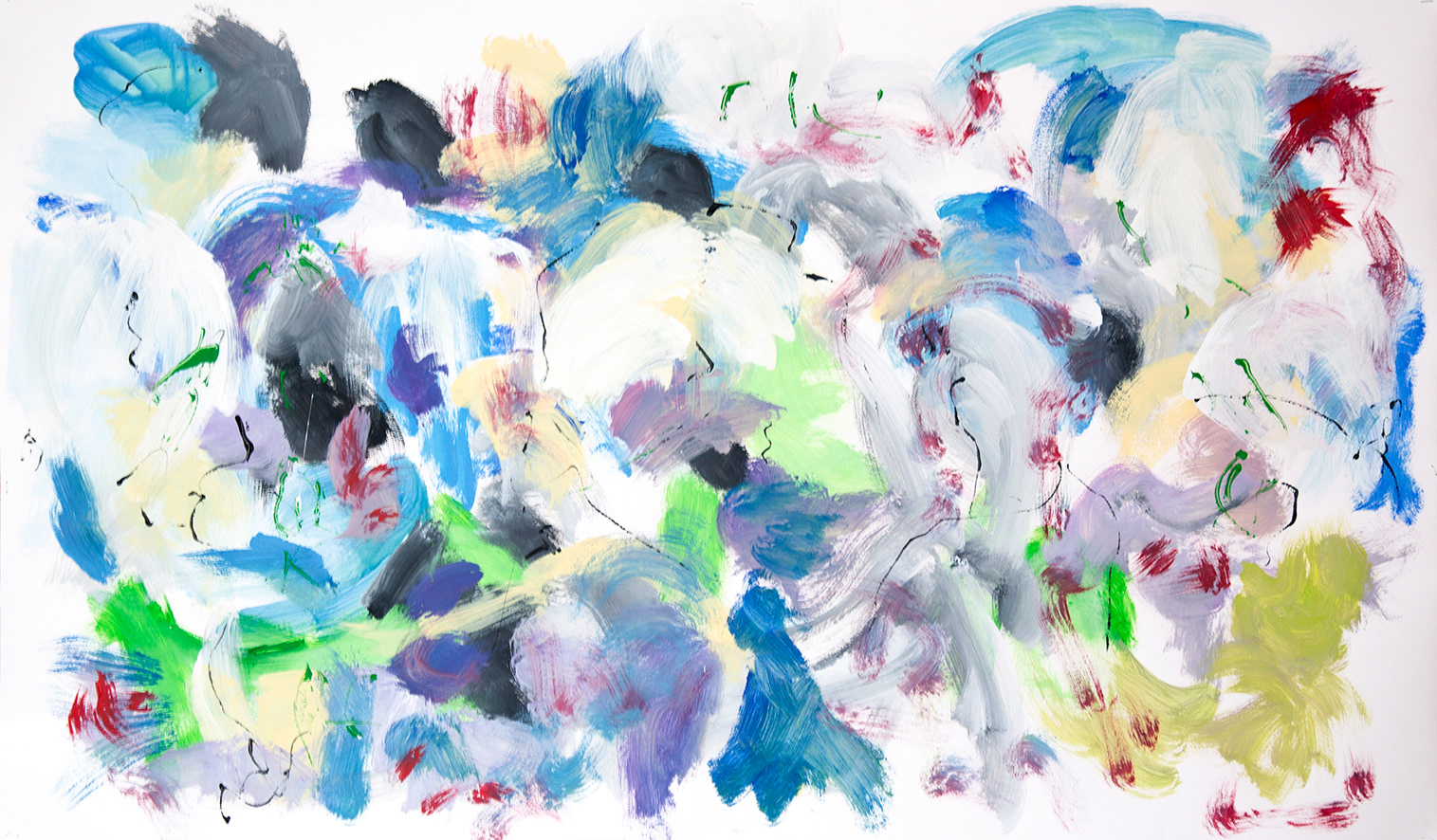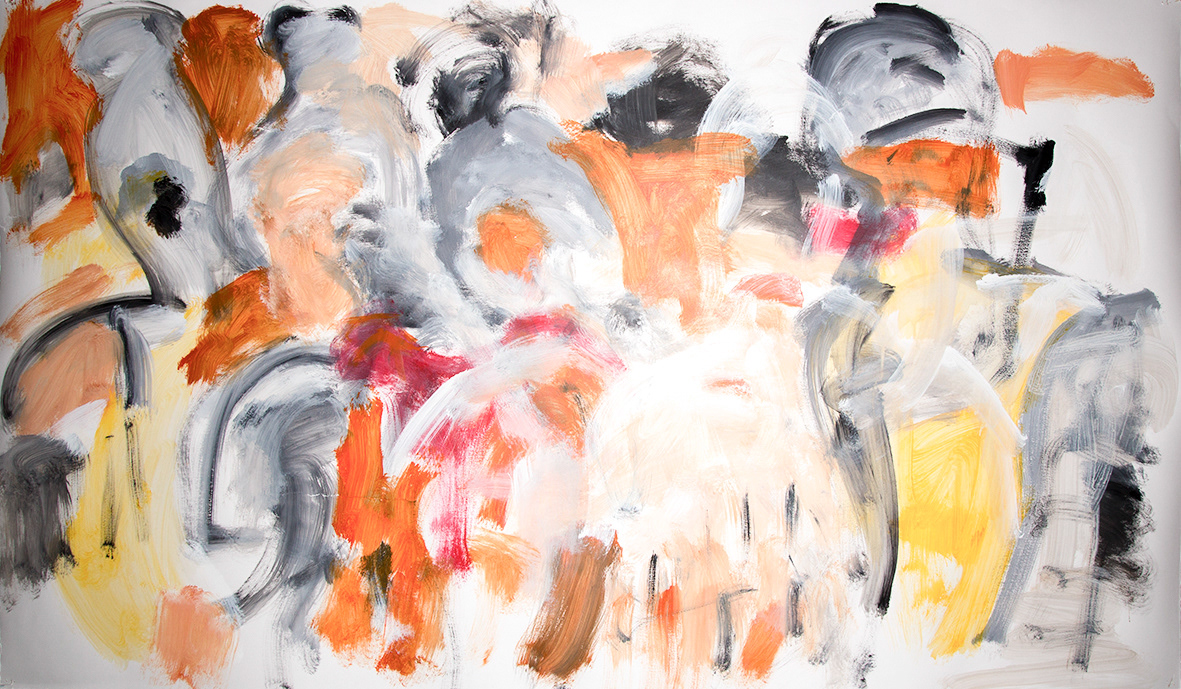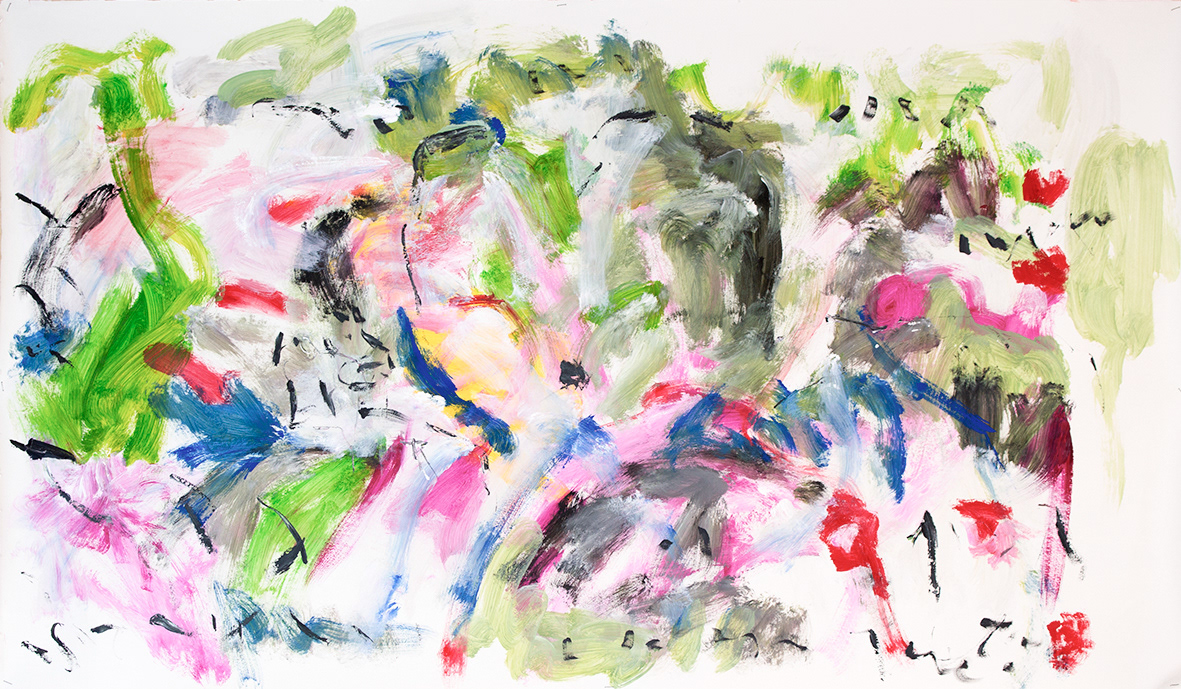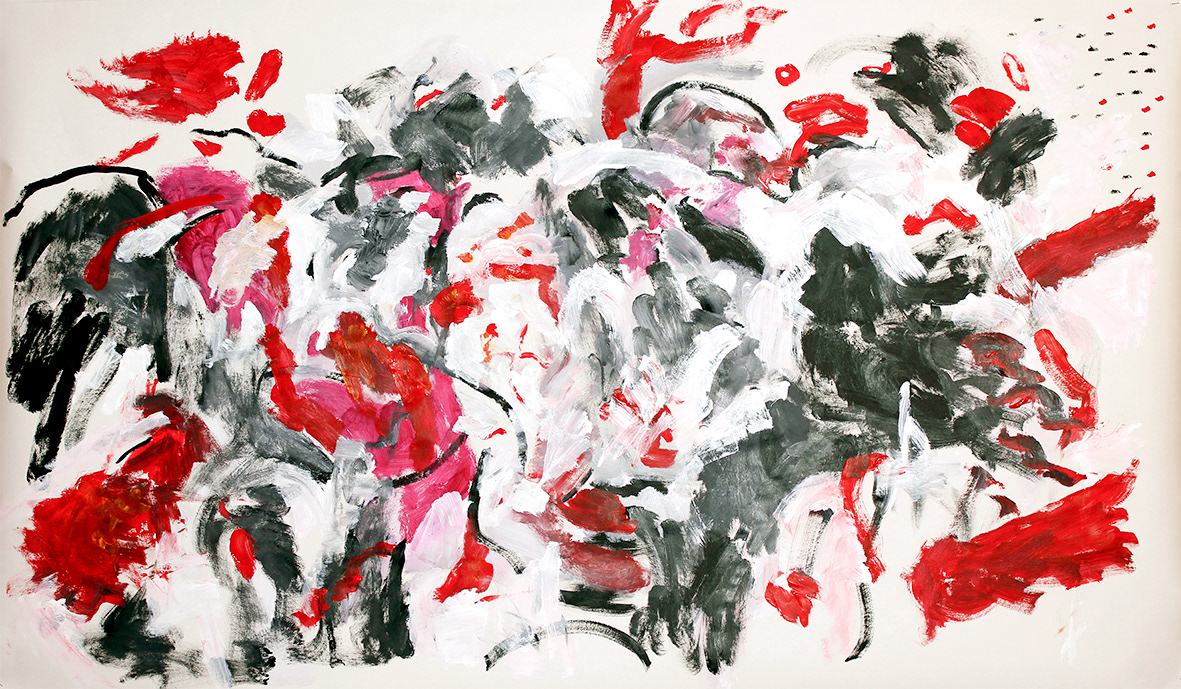 DIALOGUE BETWEEN SANDRA AND

MARTY