GROUNDING EXPERIENCES AND HABITATIONS - Connecting with the space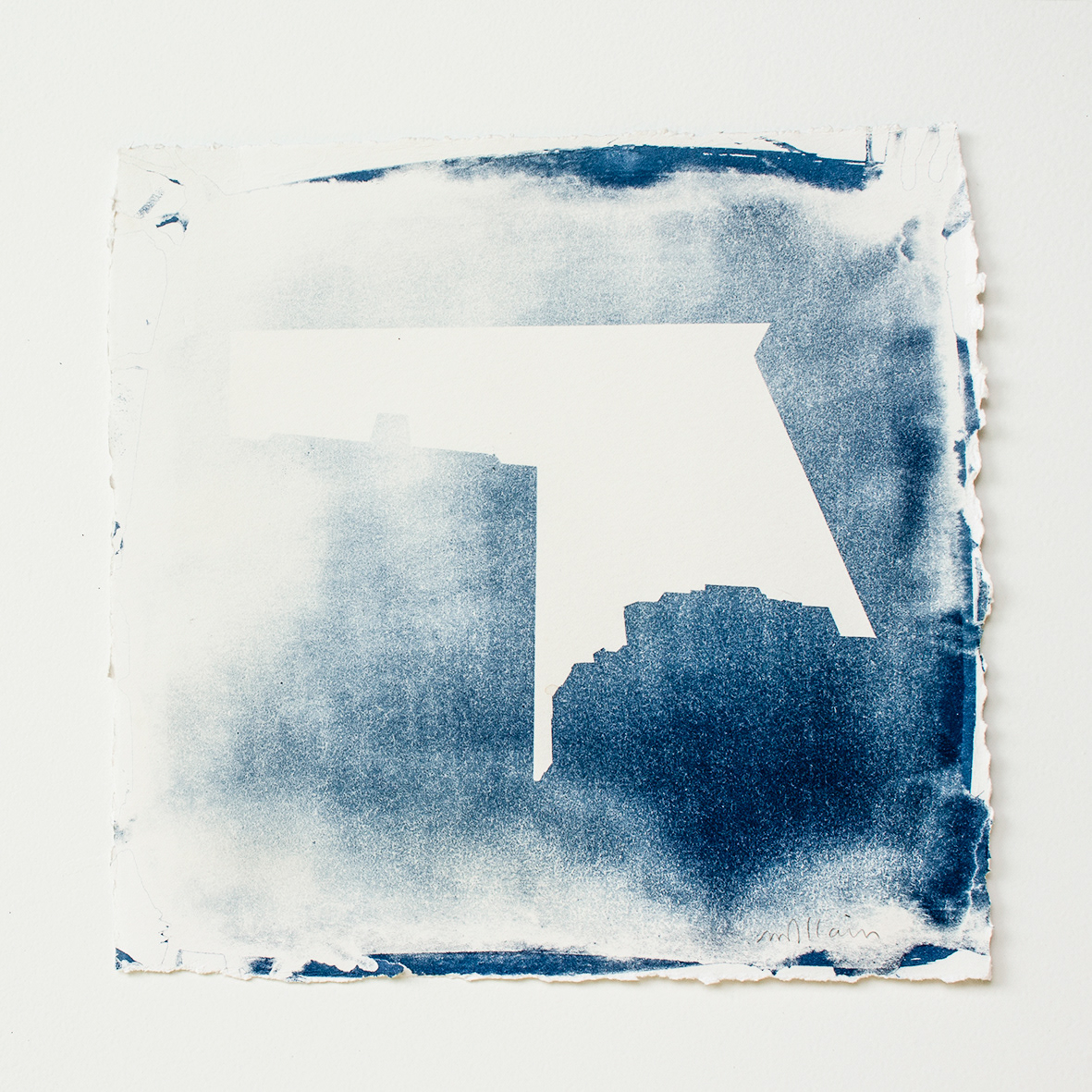 A series of works have been developed since 2005 in which the asphyxiation caused by the absence of a horizon in urban spaces is addressed. The verticality of the metropolises is becoming so accentuated that it is increasingly difficult to see the sky. In 2013, walking through Vila Madelana in São Paulo, I started looking for and photographing the pieces of sky between the cracks in the buildings. The photographs were cut out by extracting the buildings.
In 2018, I continued this work, portraying the Manhattan sky. In this series, the cutouts were used for printing cyanotypes. The resulting images are negative since there is a void in the place of the sky. The silhouettes of the buildings stand out and intercept the eye.