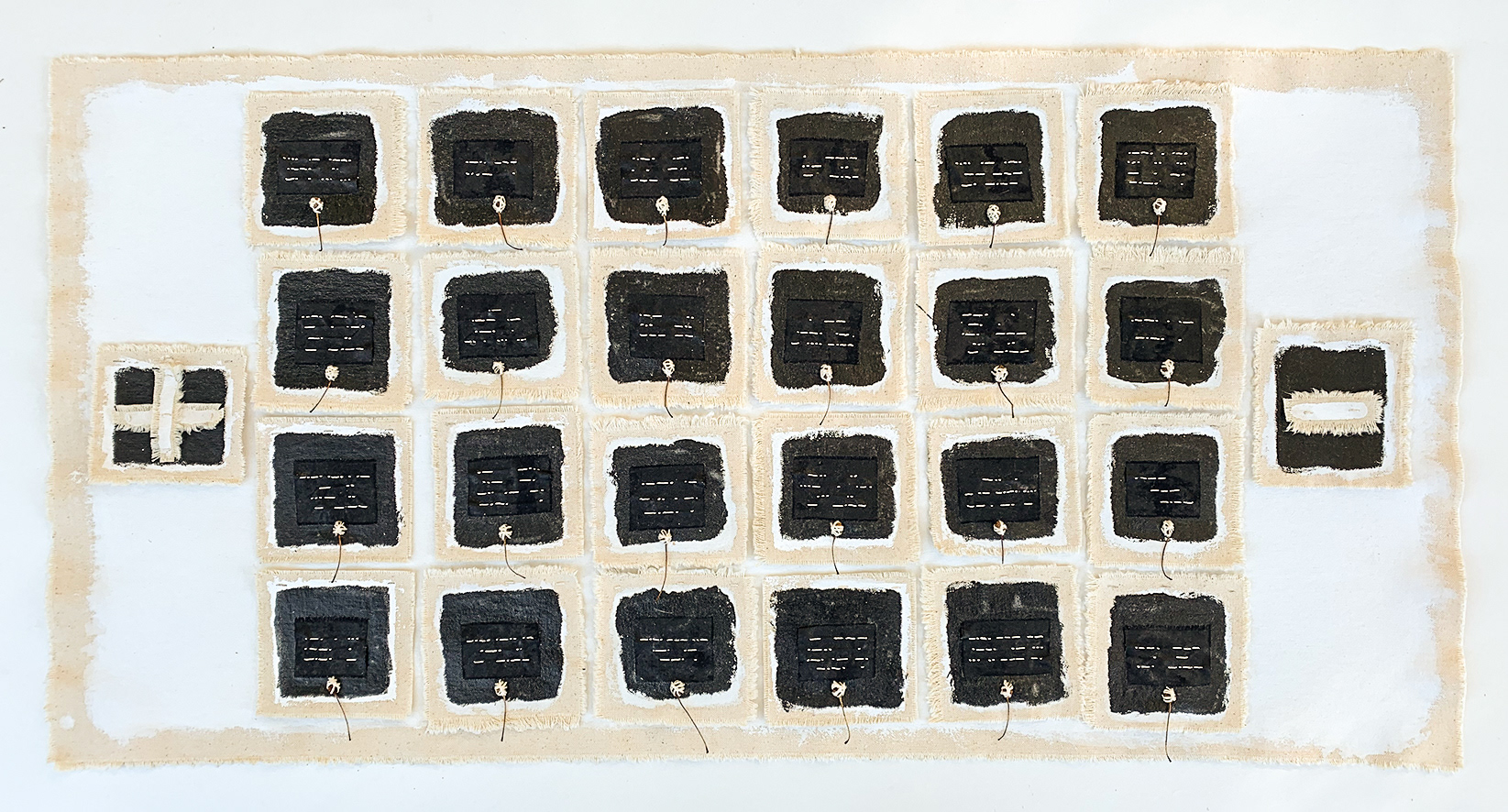 We are in a LIMINAL situation: the past will never come back and we do not know what the future will be.
I left the city and have been isolated,  surrounded by nature, since the pandemic.
Social distancing prevented the continuation of an ongoing project, in which
people were invited to do
dialogues with projection and painting.
An alternative approach was found doing palettes with the colors that were used in the previous dialogues. Those were named
MONOLOGUES IN QUARANTINE which seemed a way to preserve the connection with the people who experienced the dialogues with me.
But the process was frustrating. Instead of freedom and expansion of movement experienced in the dialogues, I felt rigidity and confinement.
The isolation has stimulated a profound reflection on the difficult time we are going through, the suffering of so many people, and the increasing degradation of our natural resources.
A theory I read a while ago about the reasons that led prehistoric men to make paintings in the depths of caves, came to my mind and moved me. Prehistoric men believed that the Earth was the MOTHER of all living beings. The hidden spaces inside the caves would be like her womb. The animals they hunted which constituted their food, were gestated there. In order to accelerate the birth of these creatures, they tried to identify them in the recesses and protrusions of the walls, detaching and painting them, thus bringing them to a concrete plane.
I found this theory very inspiring, and sensed a feeling of belonging, a great admiration and respect for our planet. I also felt a strong need of doing something through art, as a contribution to positively face the challenges we are dealing with now.
How to pay a tribute to GAIA, our Mother Earth? How to be grounded in a world that we no longer recognize?
I started collecting stones, branches, feathers, bones and other objects. They are sewed on canvas scraps to
compose an alphabet, words and phrases in Morse code. I used this analogue language during childhood, and doing so in this project, brings me to my past. It is a way to anchor. Memories remind us of whom we are, where we come from, and allow us to envision which direction we want to take.
All of these pieces in turn, are being brought together on larger screens to form a series of works: flags of our home, GAIA. Those shards of the daily existence constitute an ARCHEOLOGY OF A LIMINAL SPACE & TIME.
Morse code can be seen as a precursor of the binary system. According to the philosopher Vilém Flusser, we have two types of media to transmit codes or messages: the linear one, in which the thought is expressed in text,
and the one involving the surface, in which thoughts are expressed in images. Digital technology opened a new Age in which image and text are integrated, as image translated in a binary system becomes also text.  But we are still conditioned by the linear character of a narrative. It is necessary that the "thought-in-surface" incorporate the "thought-in-line". Only then will we be moving towards a new mental structure.
The ARCHEOLOGY OF A LIMINAL SPACE & TIME project is a work in progress.
I started cutting squares on canvas in sizes 4 x 4 inches, 4 x 9 in and 9 x 9 in. After painting them in white or black, I sewed stones, pieces of wood, and other found objects from nature. These squares correspond to the 1st generation units.
Some 4 x 4 in units were then sewed in 9 x 9 square canvas; those are the 2nd generation units.
I photographed them all.
After that I started joining unites to create the 1st generation and the 2nd generation of compositions.
Then I sewed these pieces into a large piece of canvas creating the 3rd generation of compositions.
Each step was photographed.
During the process, I was experimenting different compositions for the 3rd generation of compositions. Those are the Studies for composition.
Along the process, the first 3rd generation of composition, The ARCHEOLOGY OF A LIMINAL SPACE & TIME 1 came out.
All sewing was done with the canvas thread itself.
The photos all refer to the same work. They are steps.
To continuing the process, I will redo the pieces of all generations, as individual works and a complete alphabet in Morse code. I will also do new 1st and 2nd generation units and compositions, to create new 3rd generation compositions. The idea is to create a body of works that together will make an installation. This will be a 4th generation composition that will reach three-dimensionality.

The work as a hole will inhabit space.
3rd Generation of Compositions
2nd Generation of Compositions


1st Generation of Compositions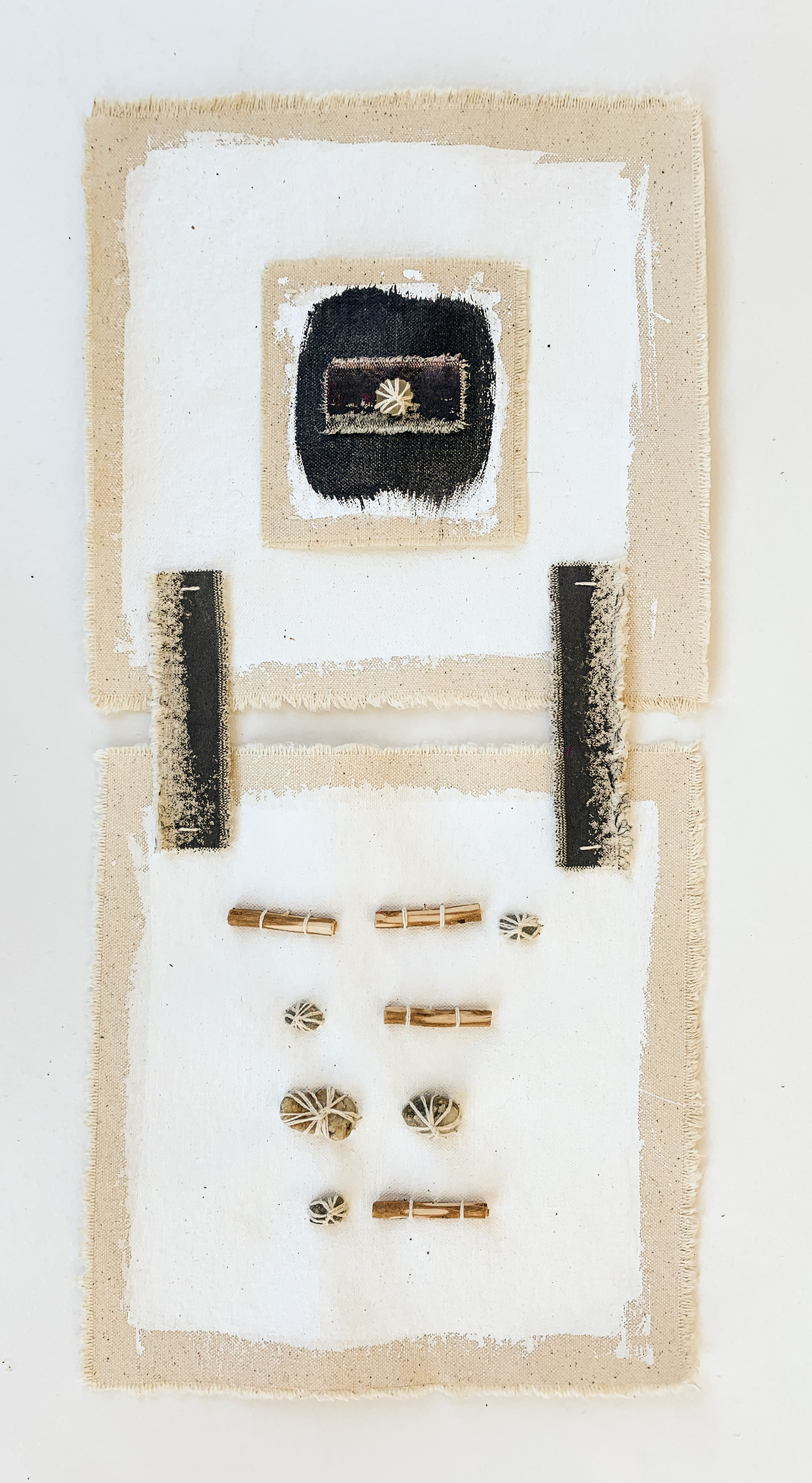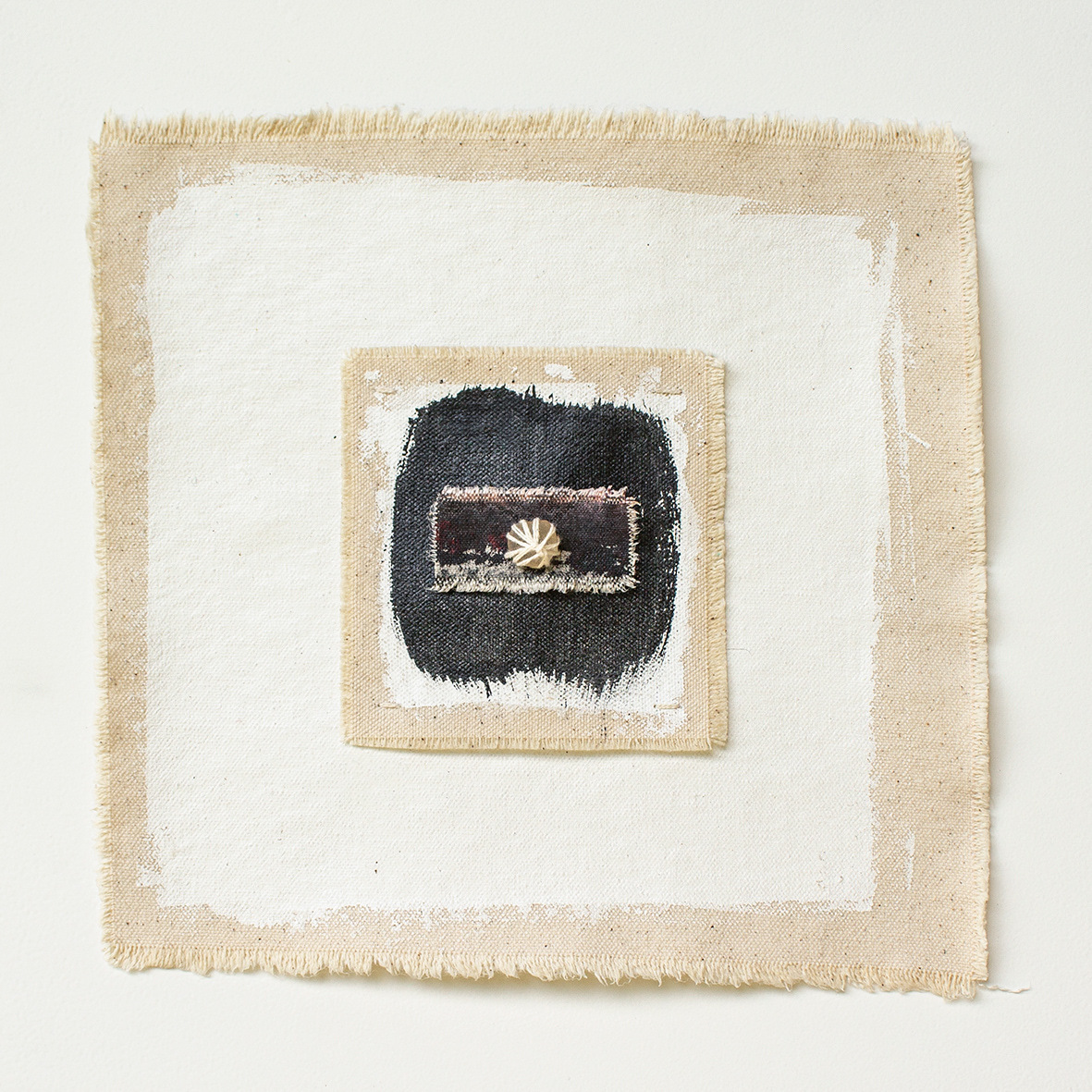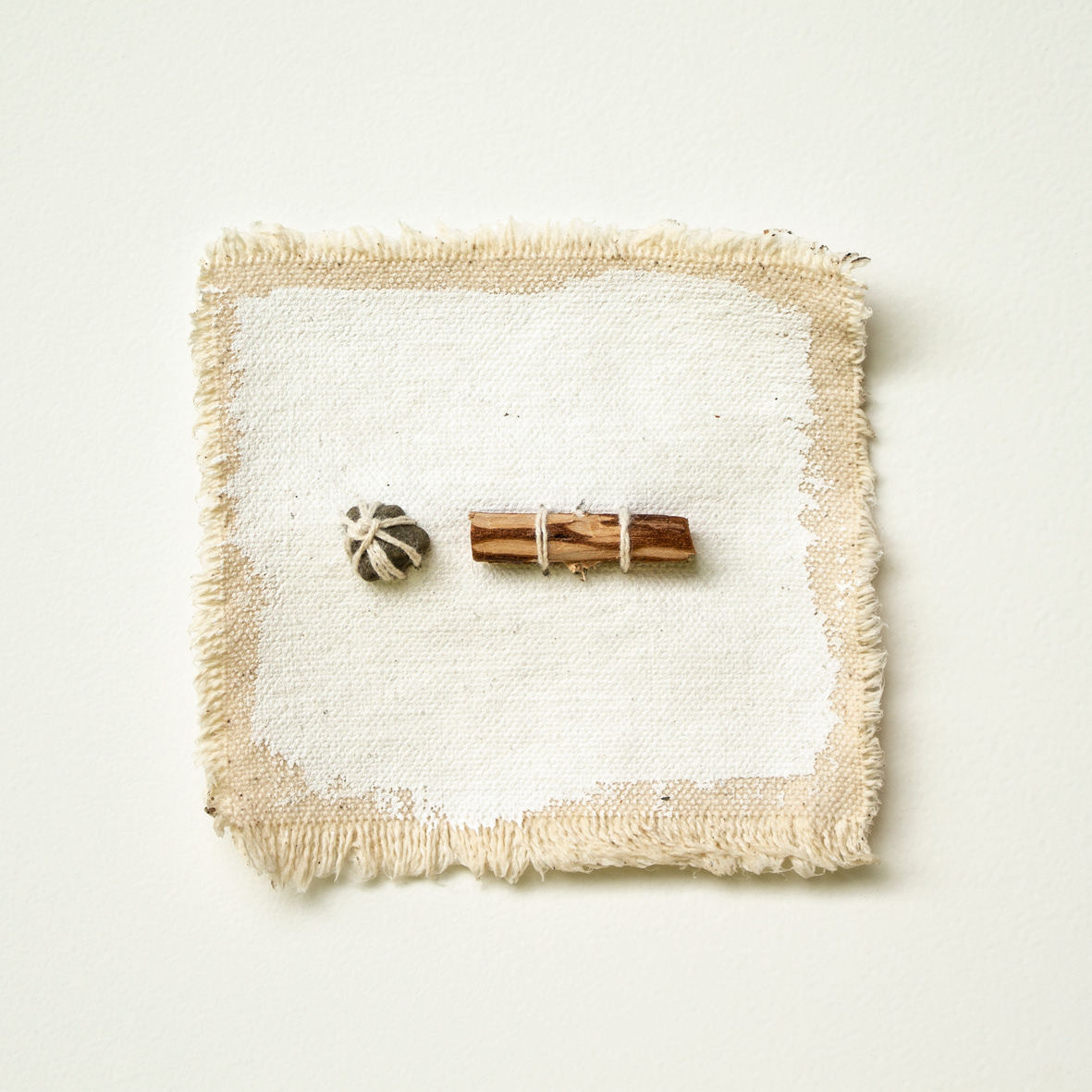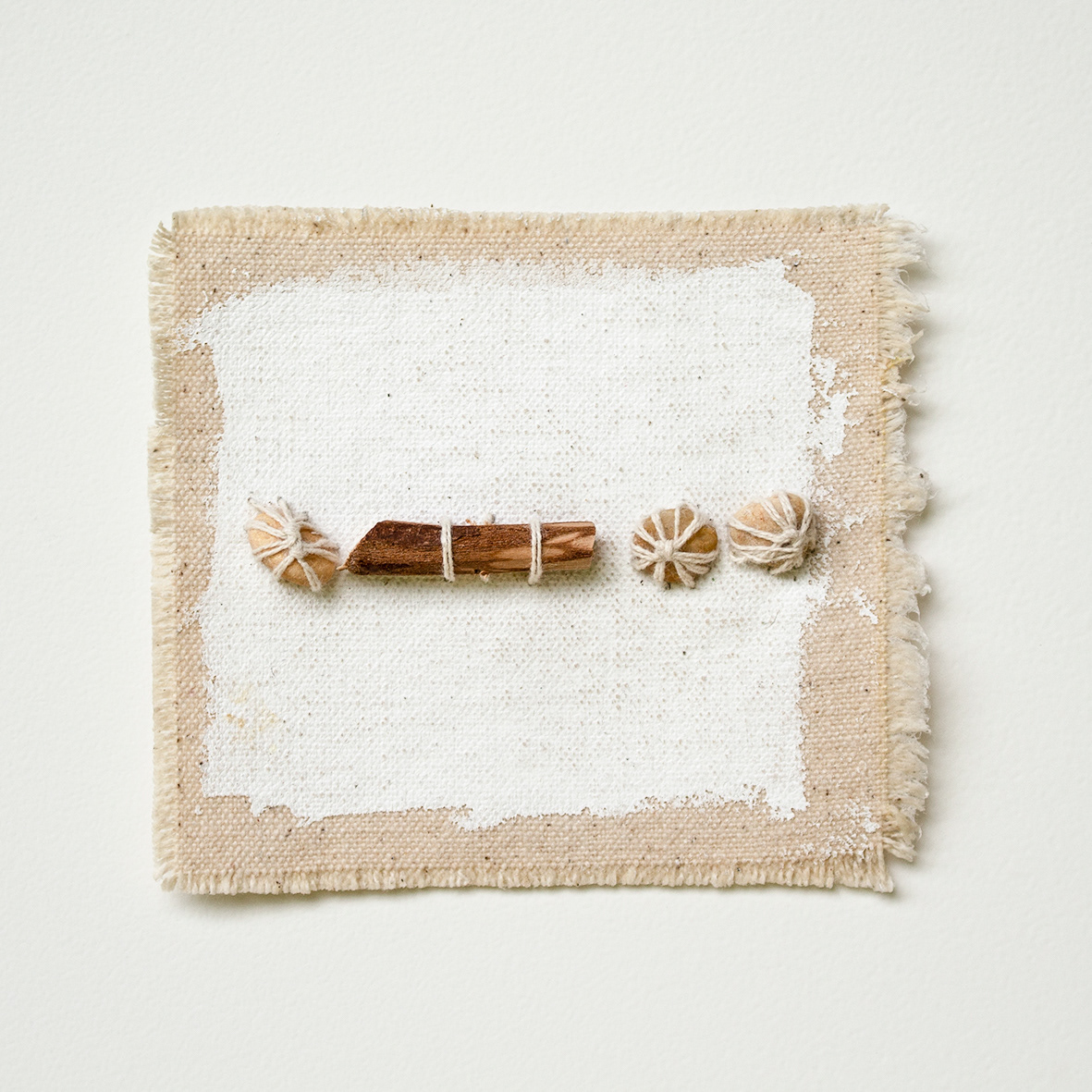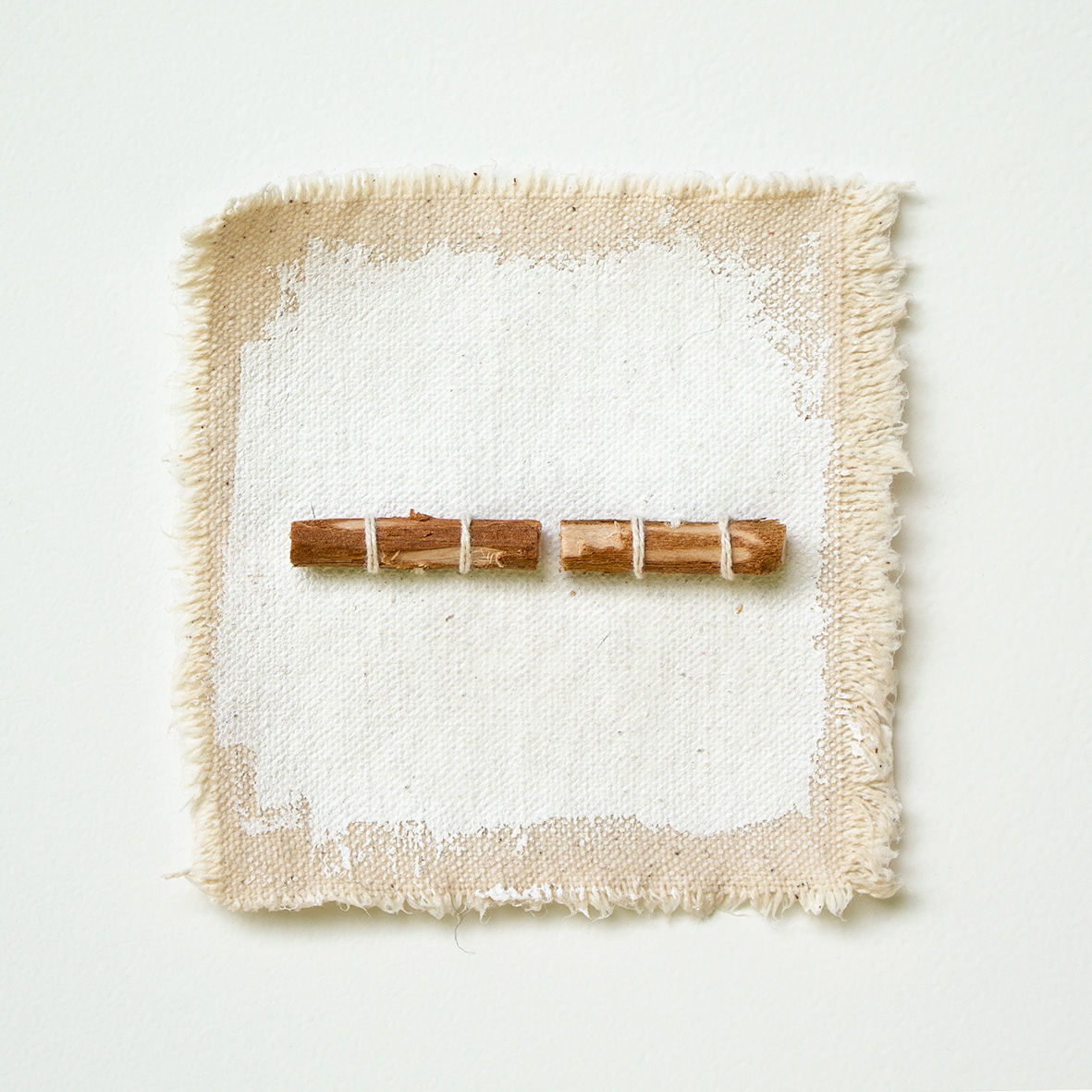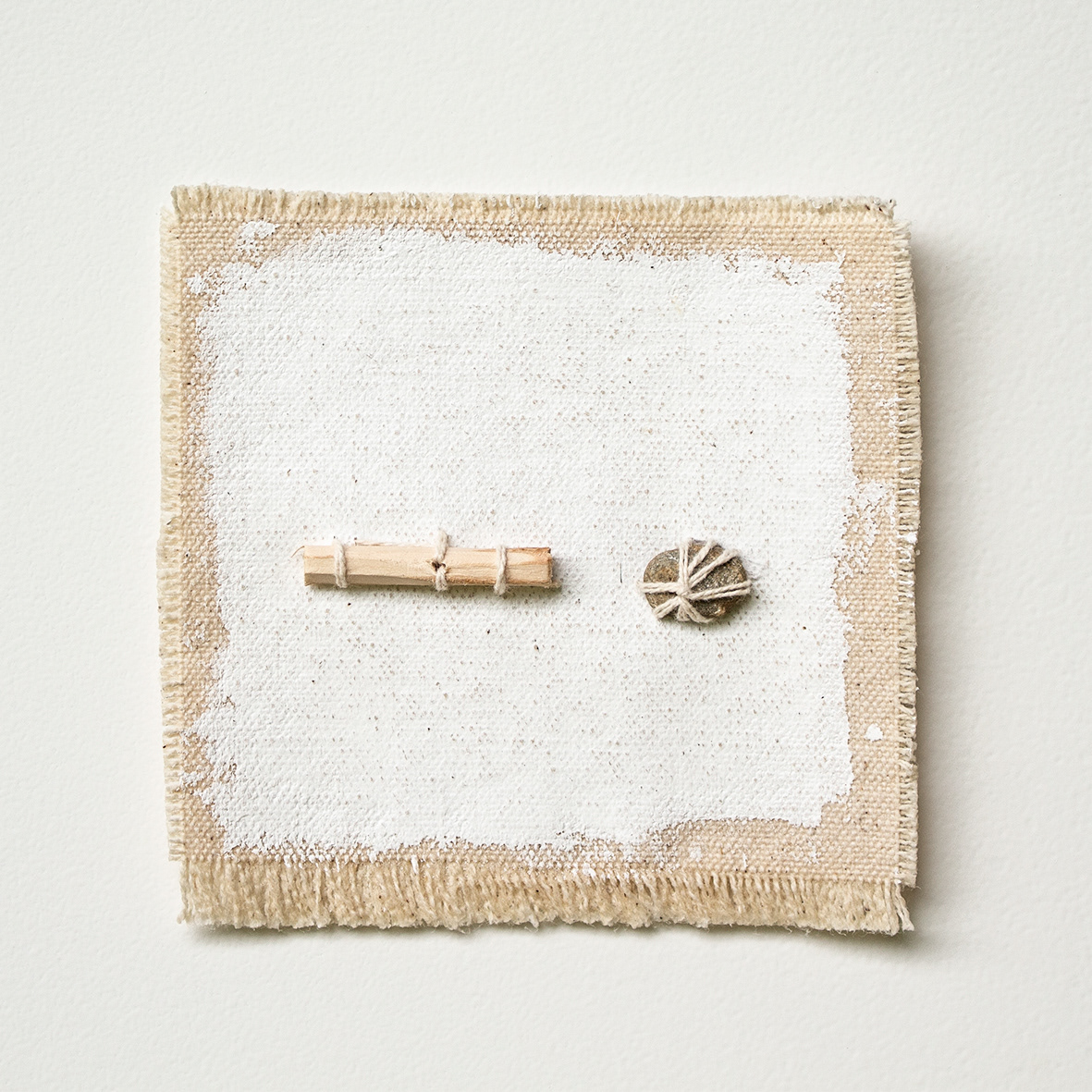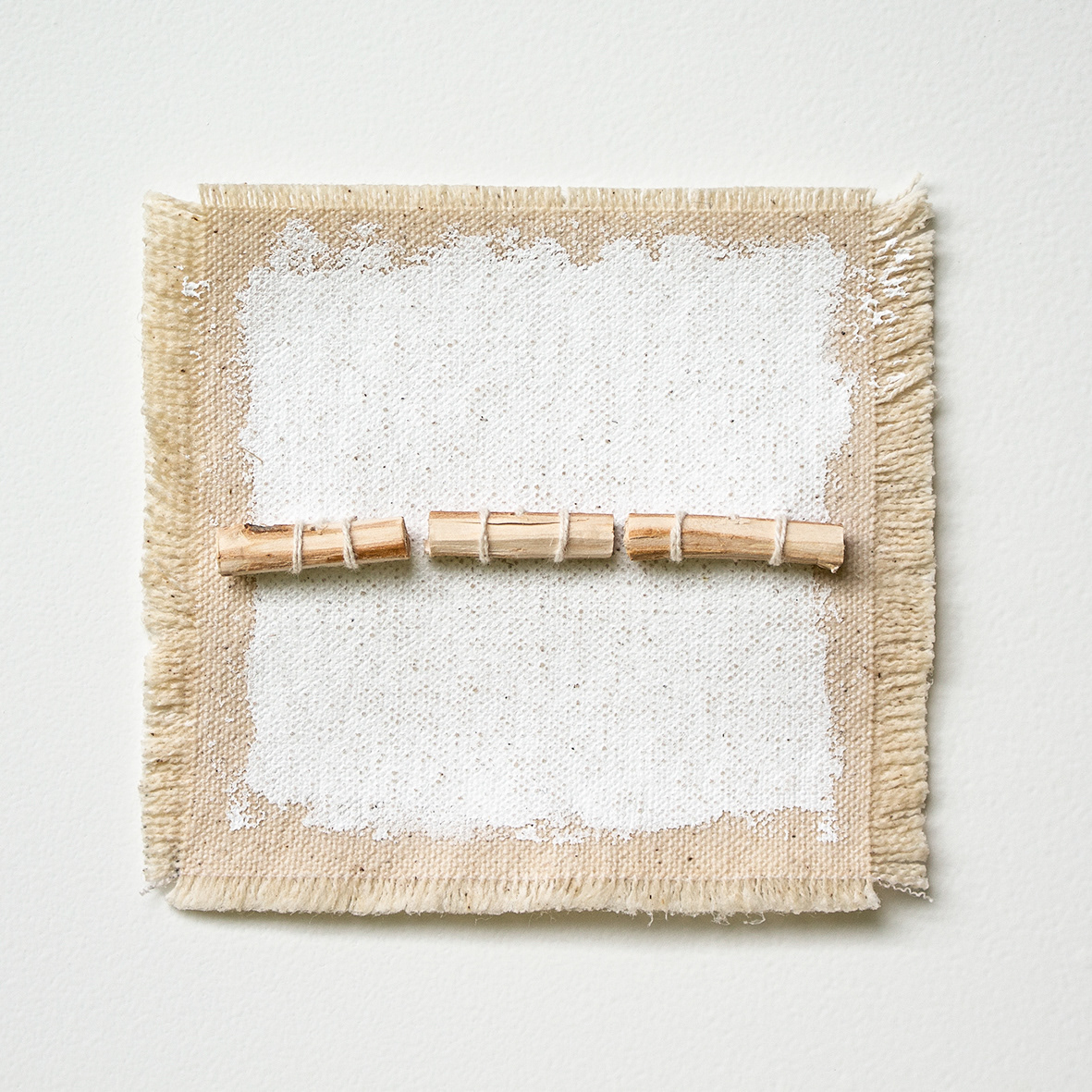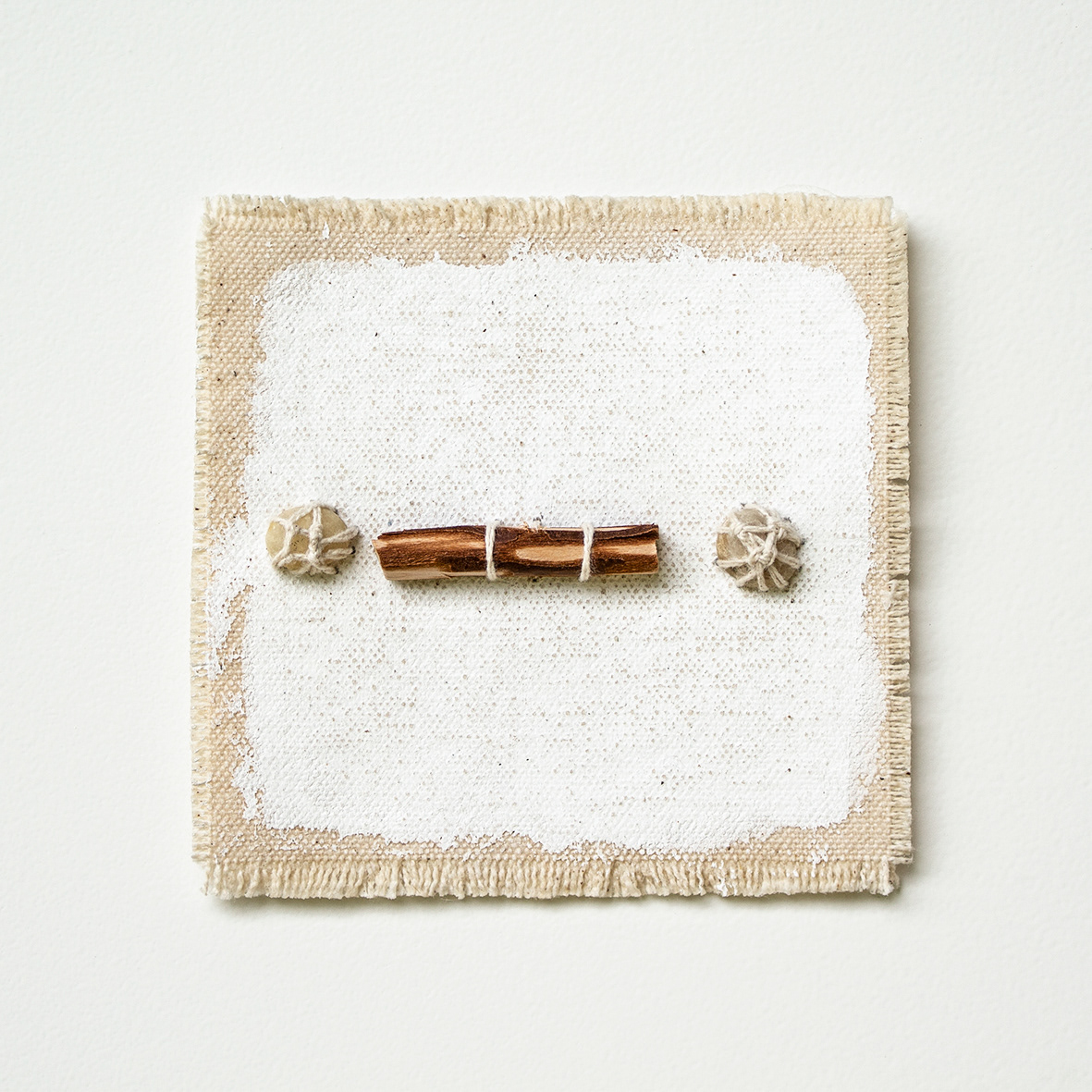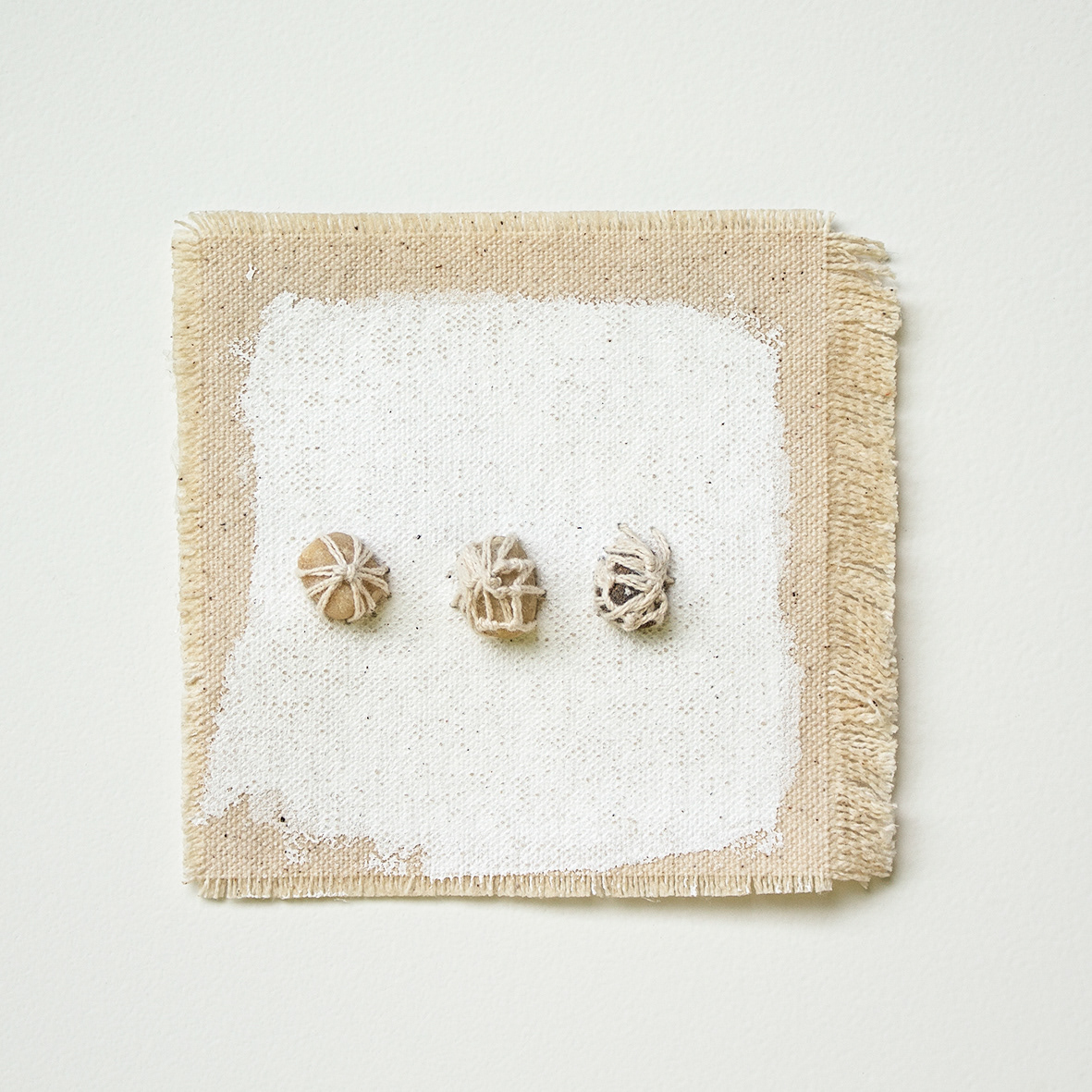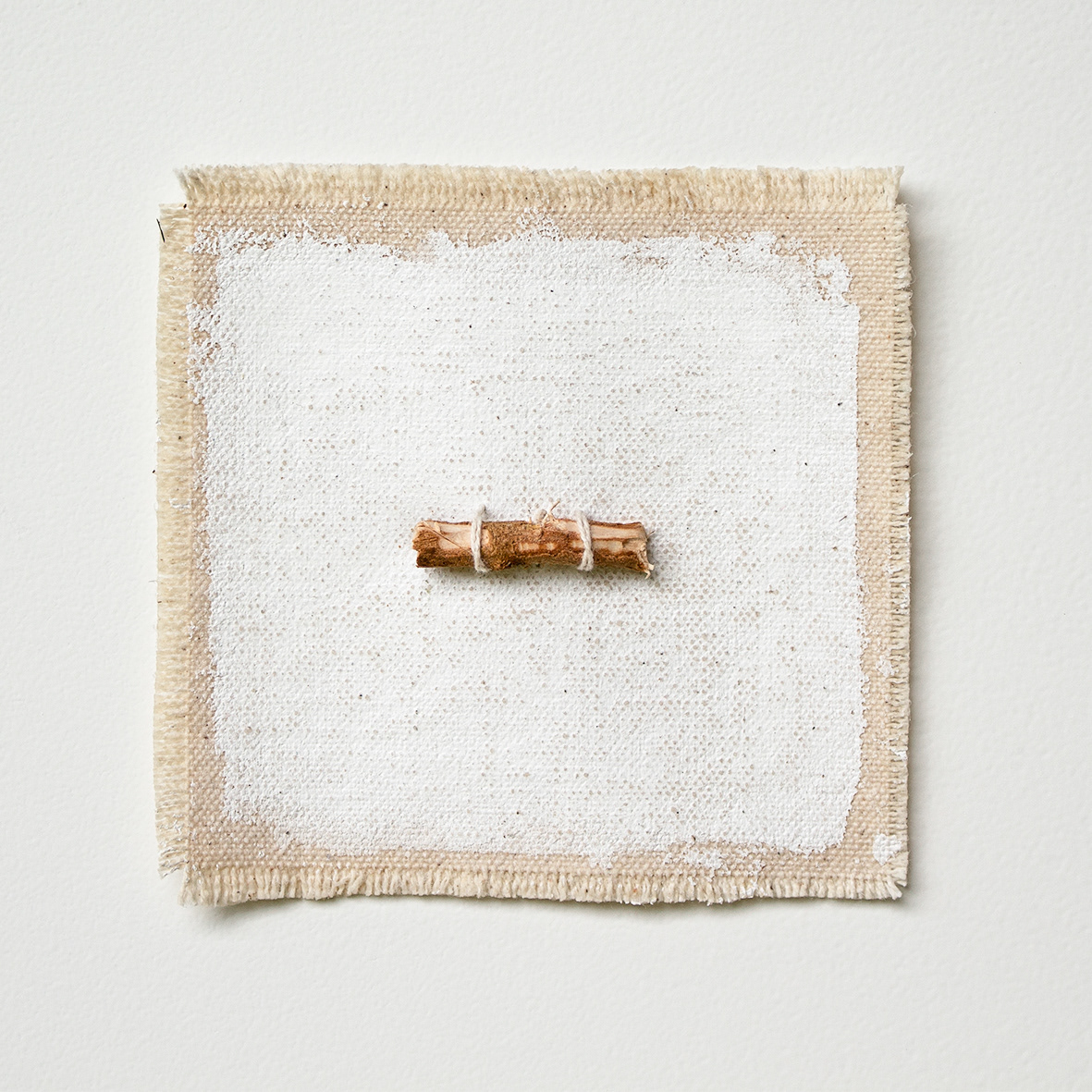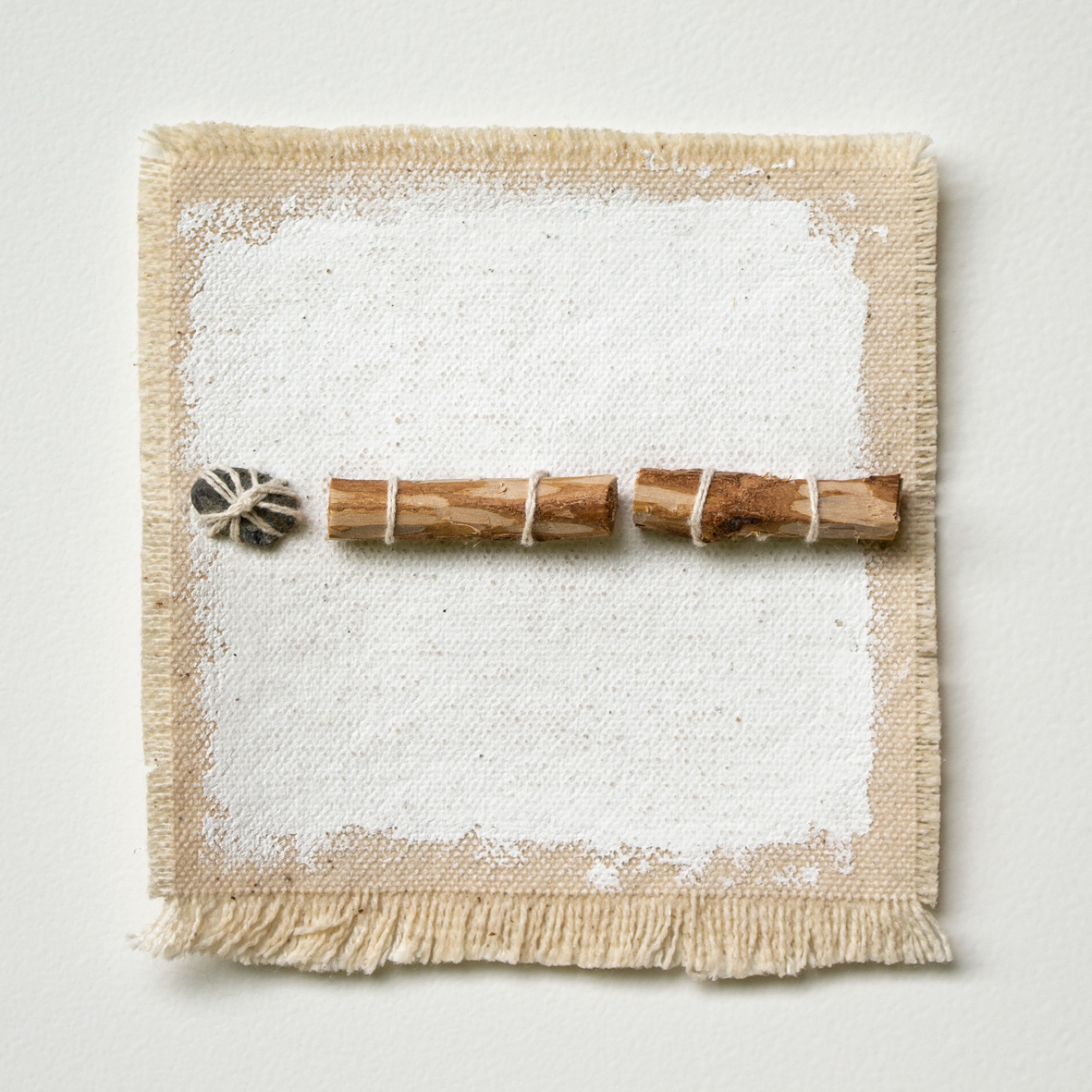 Letters of the Alphabet, 1st Generation Units, canvas + stones + wood + acrylic paint, 7 x 7 in (each), 2020.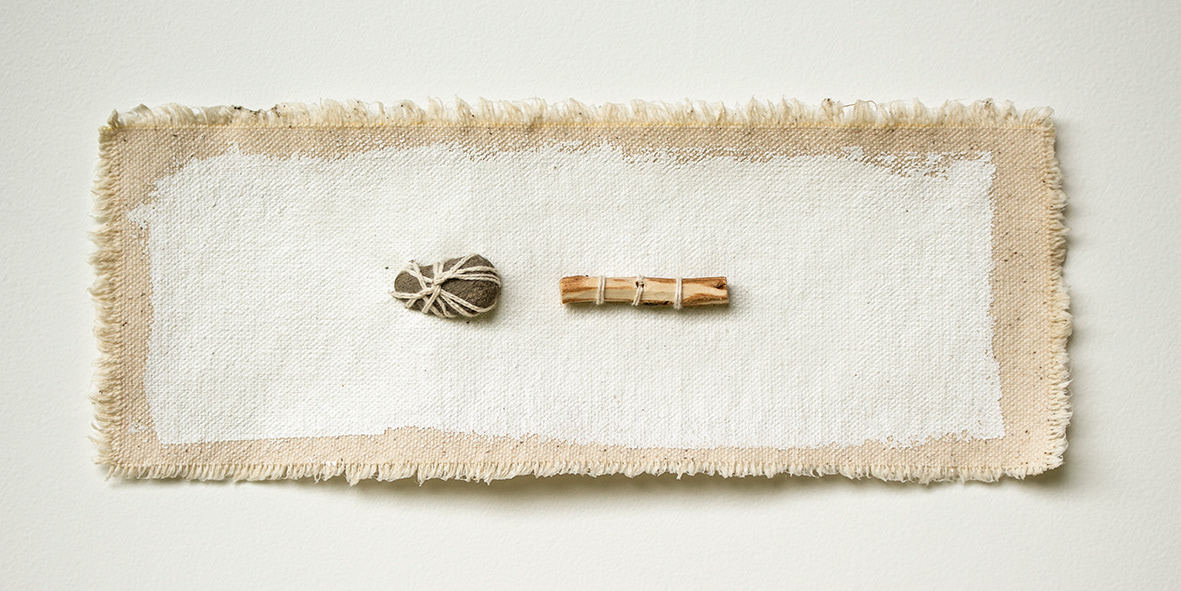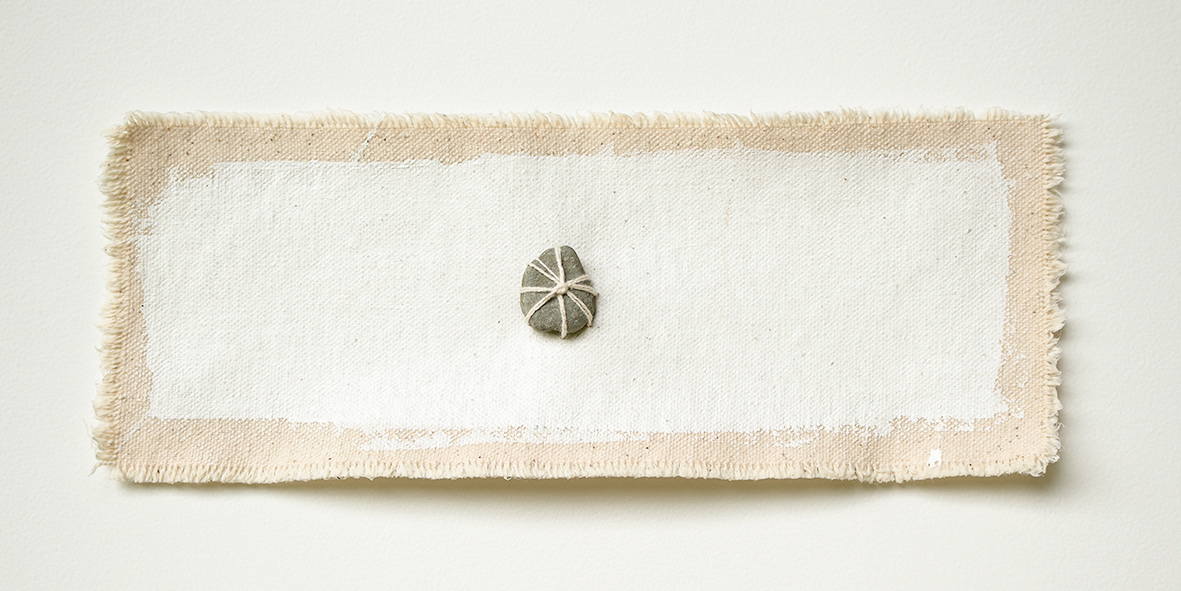 Letters of the Alphabet, 1st Generation Units, canvas + stones + wood + acrylic paint, 7 x 12 in (each), 2020.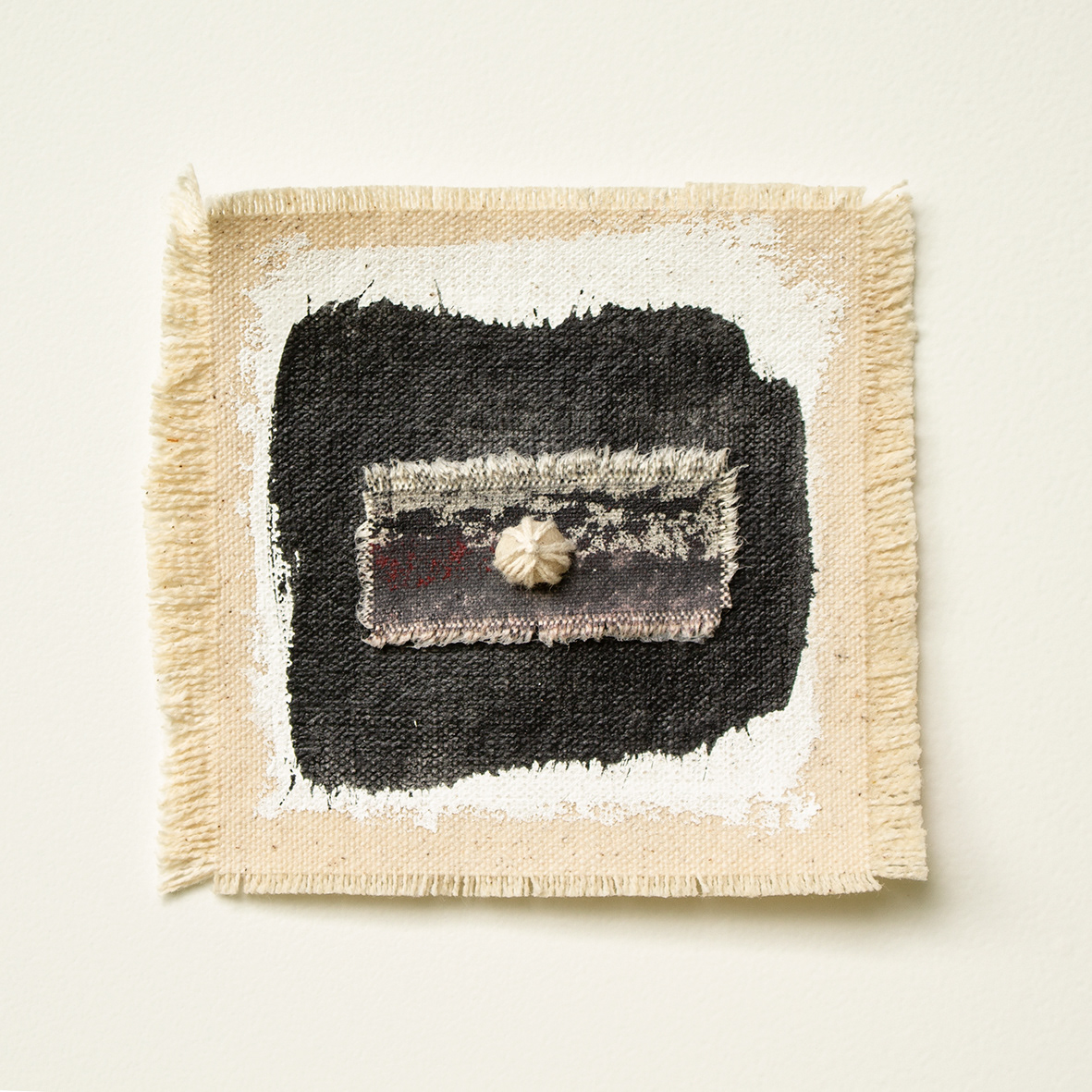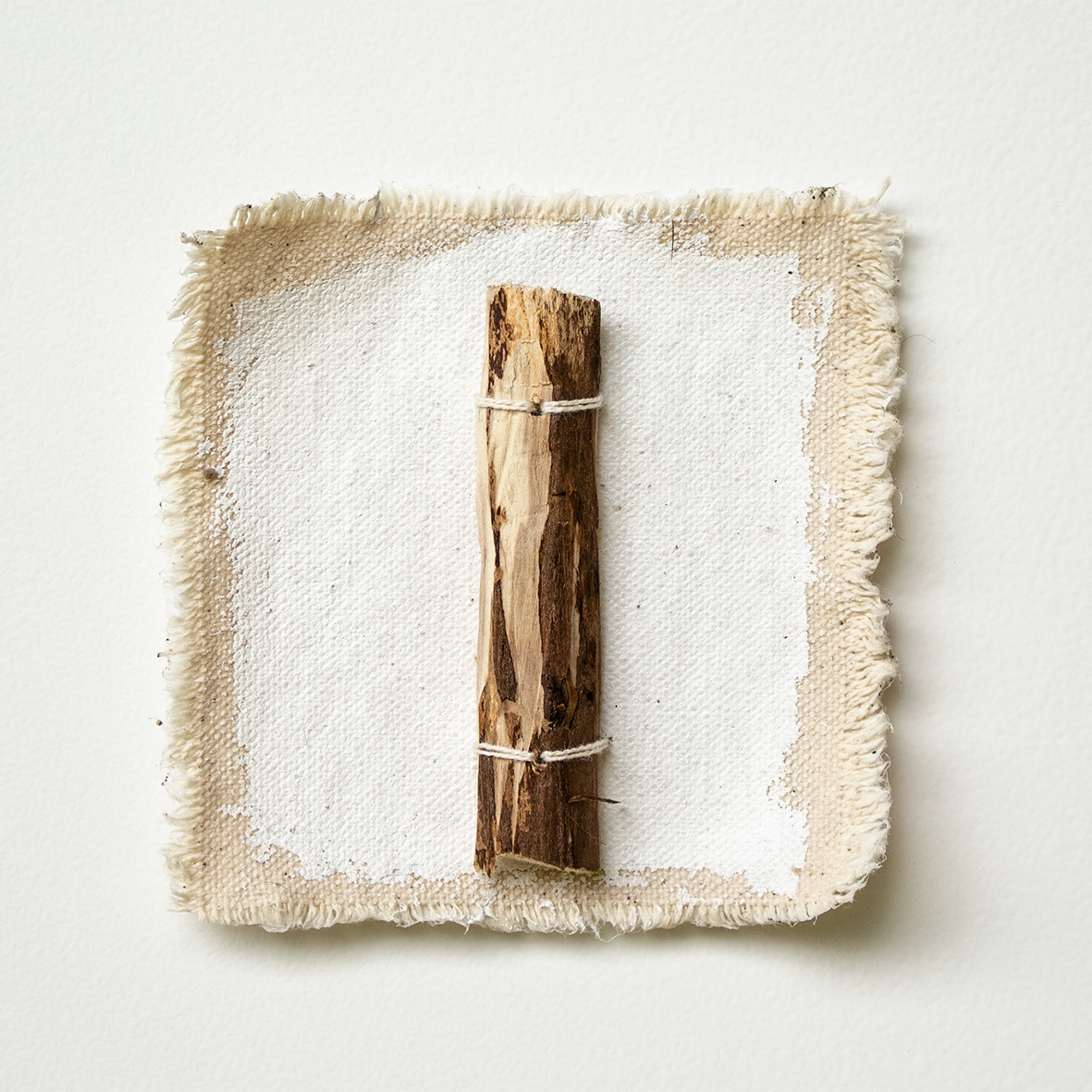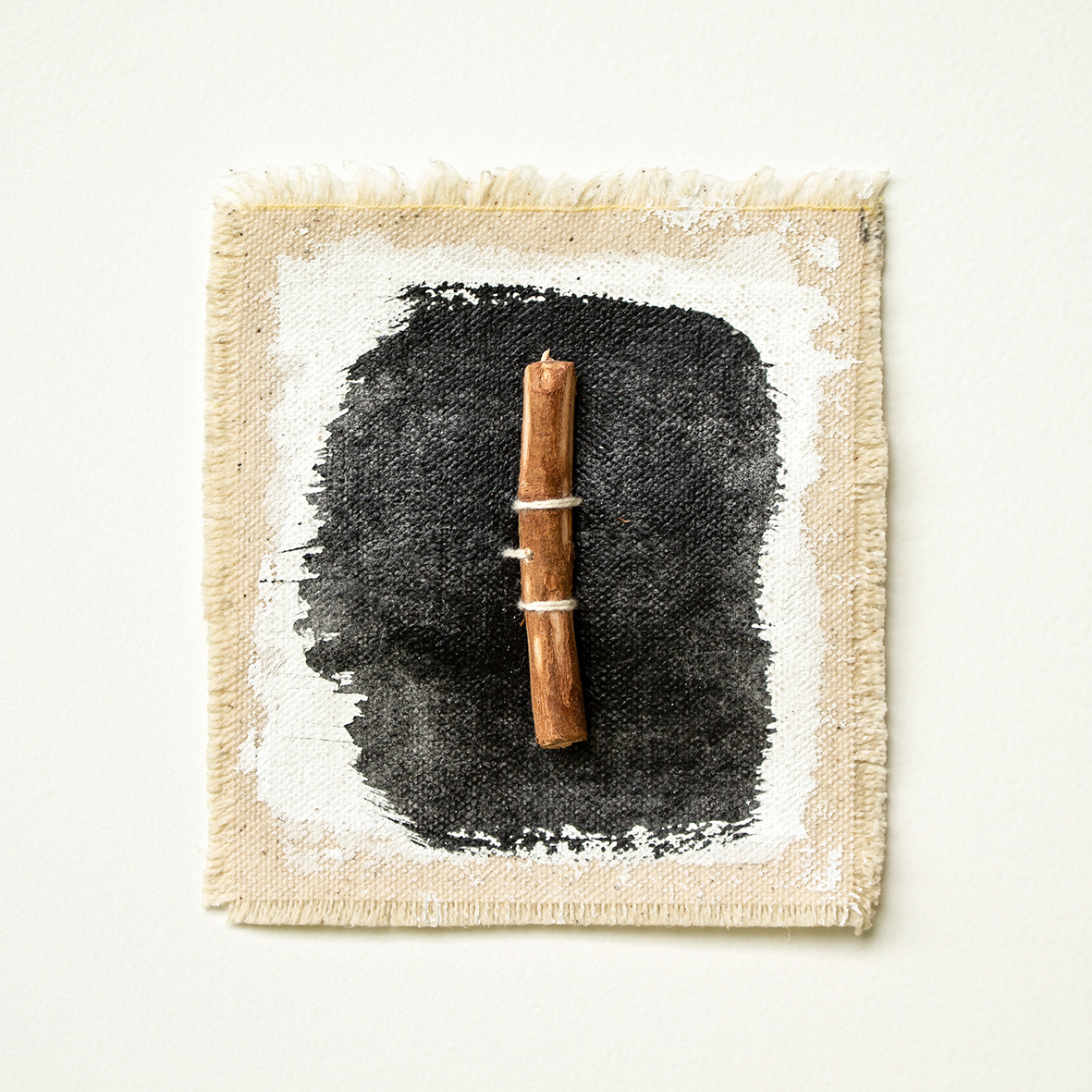 Punctuation, 1st Generation Units, canvas + stones + wood + acrylic paint, 7 x 7 in (each), 2020.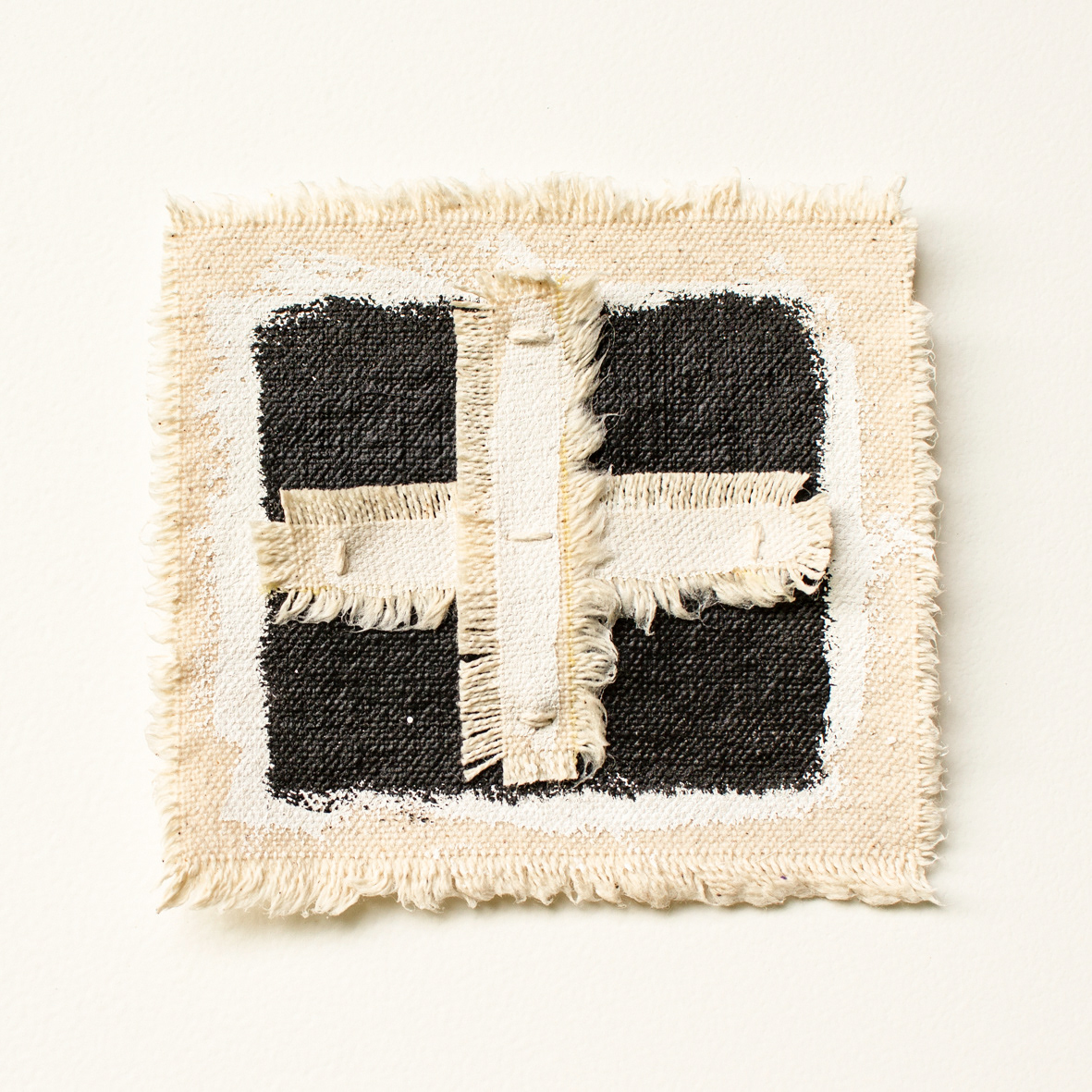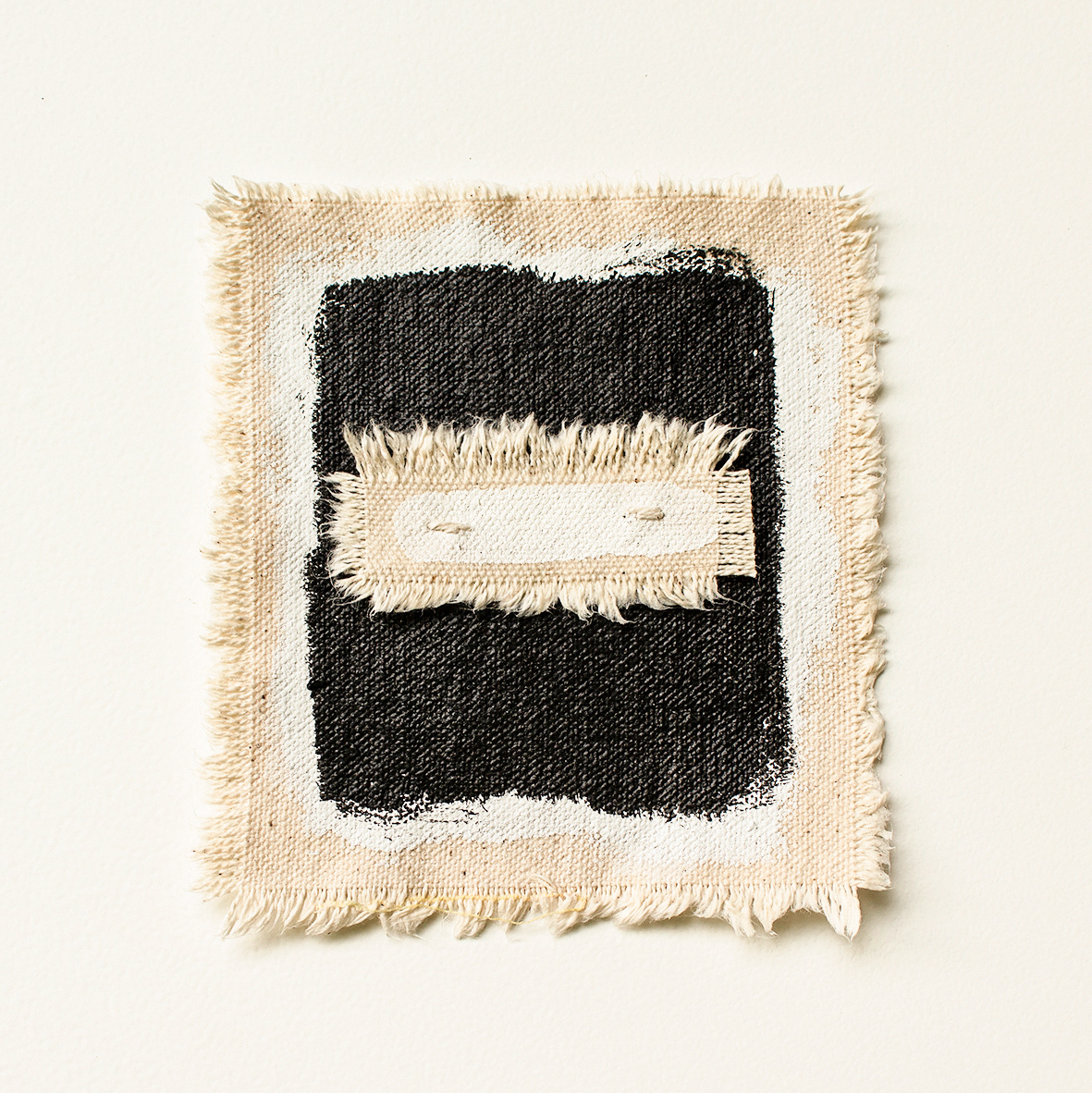 Polarities, 1st Generation Units, canvas + acrylic paint, 7 x 7 in (each), 2020.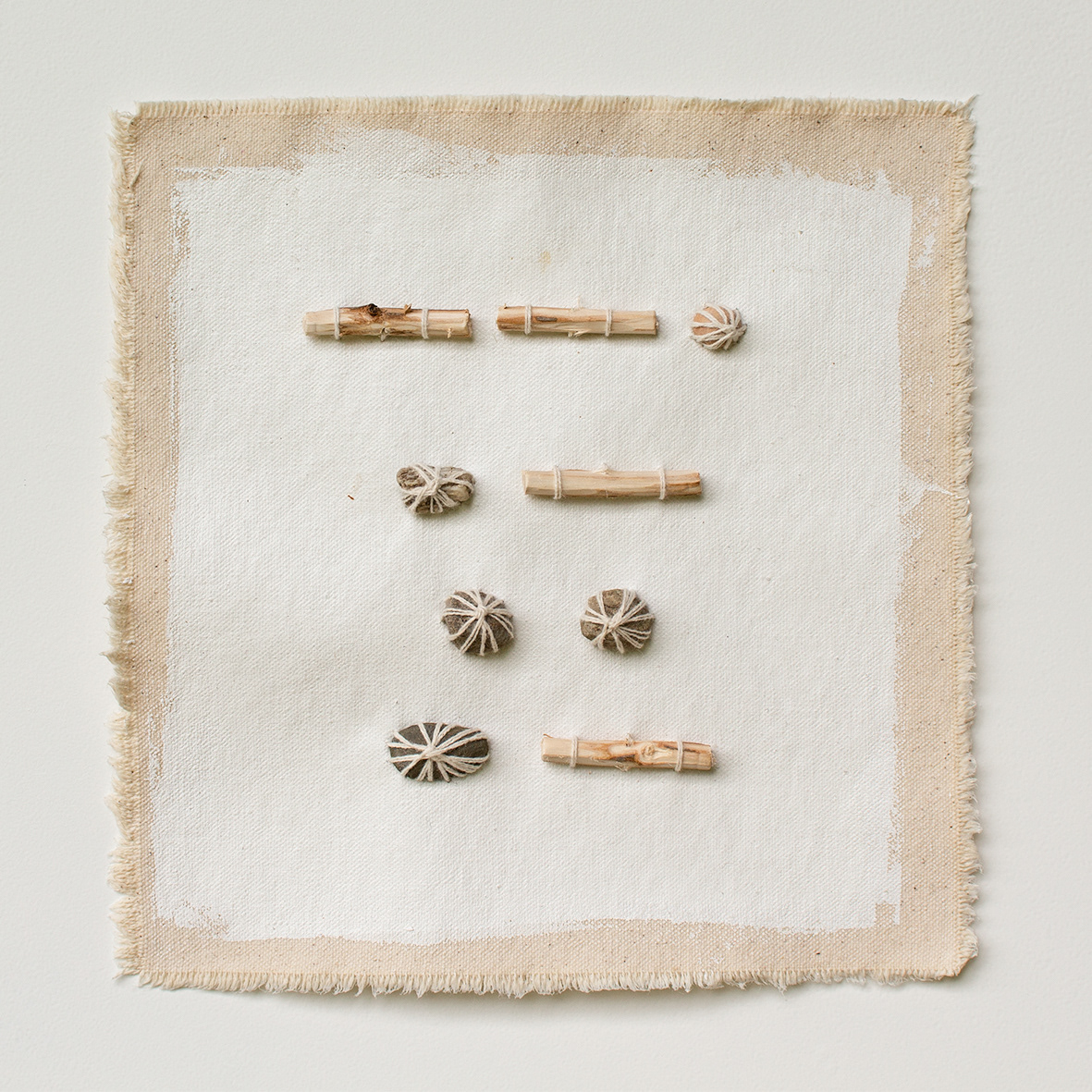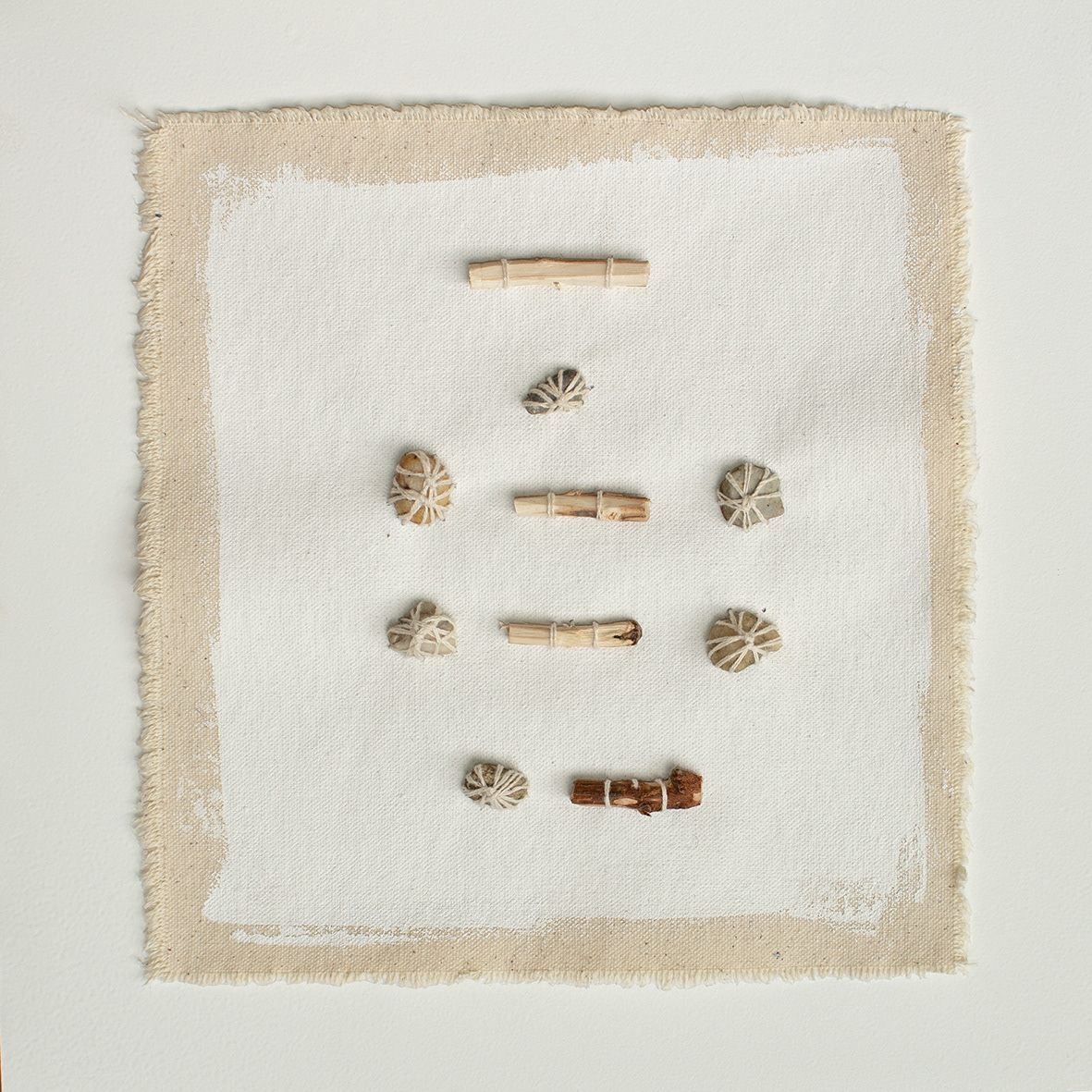 Earth Fragments, 1st Generation Units, canvas + stones + wood + acrylic paint, 12 x 12 in (each), 2020.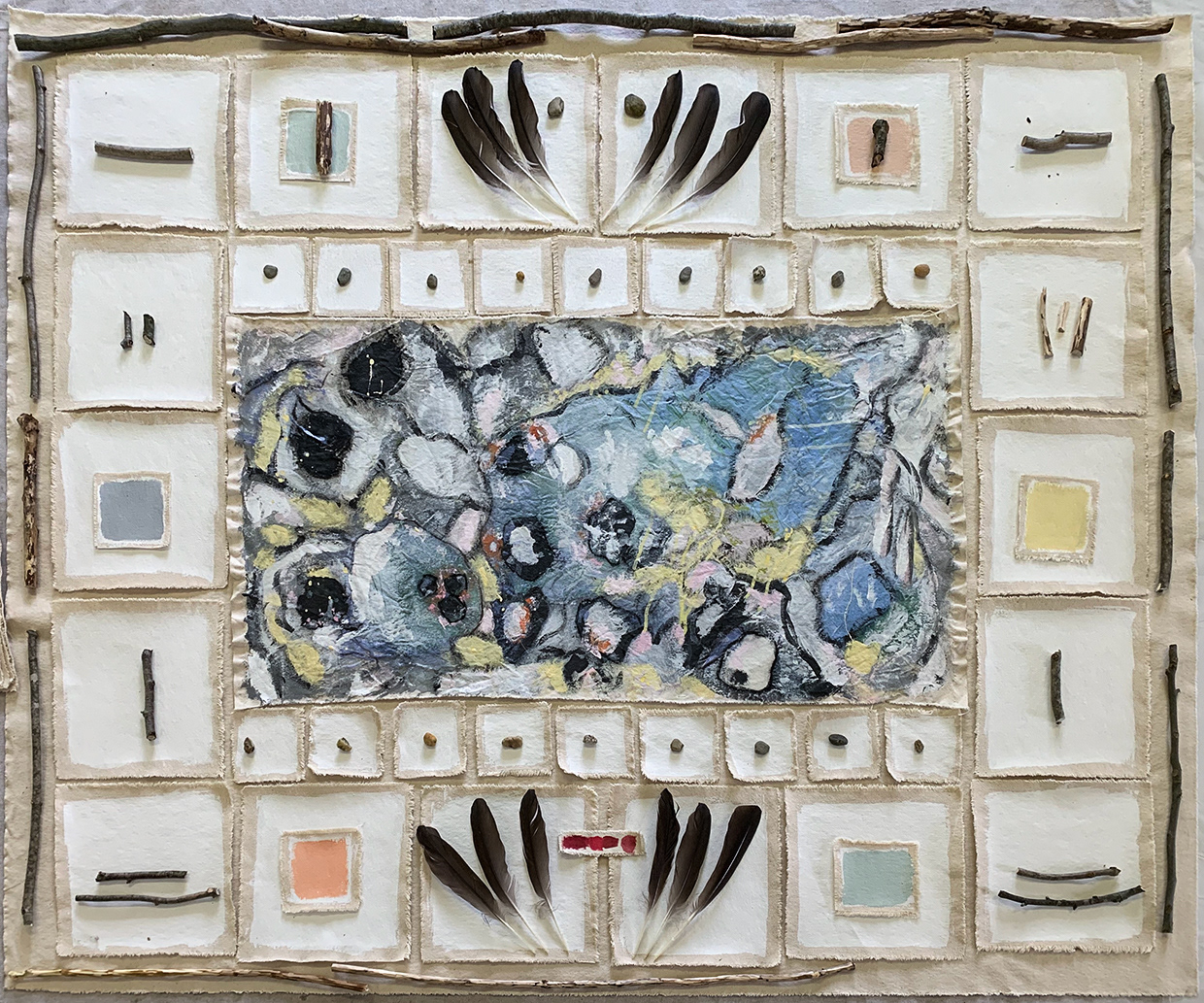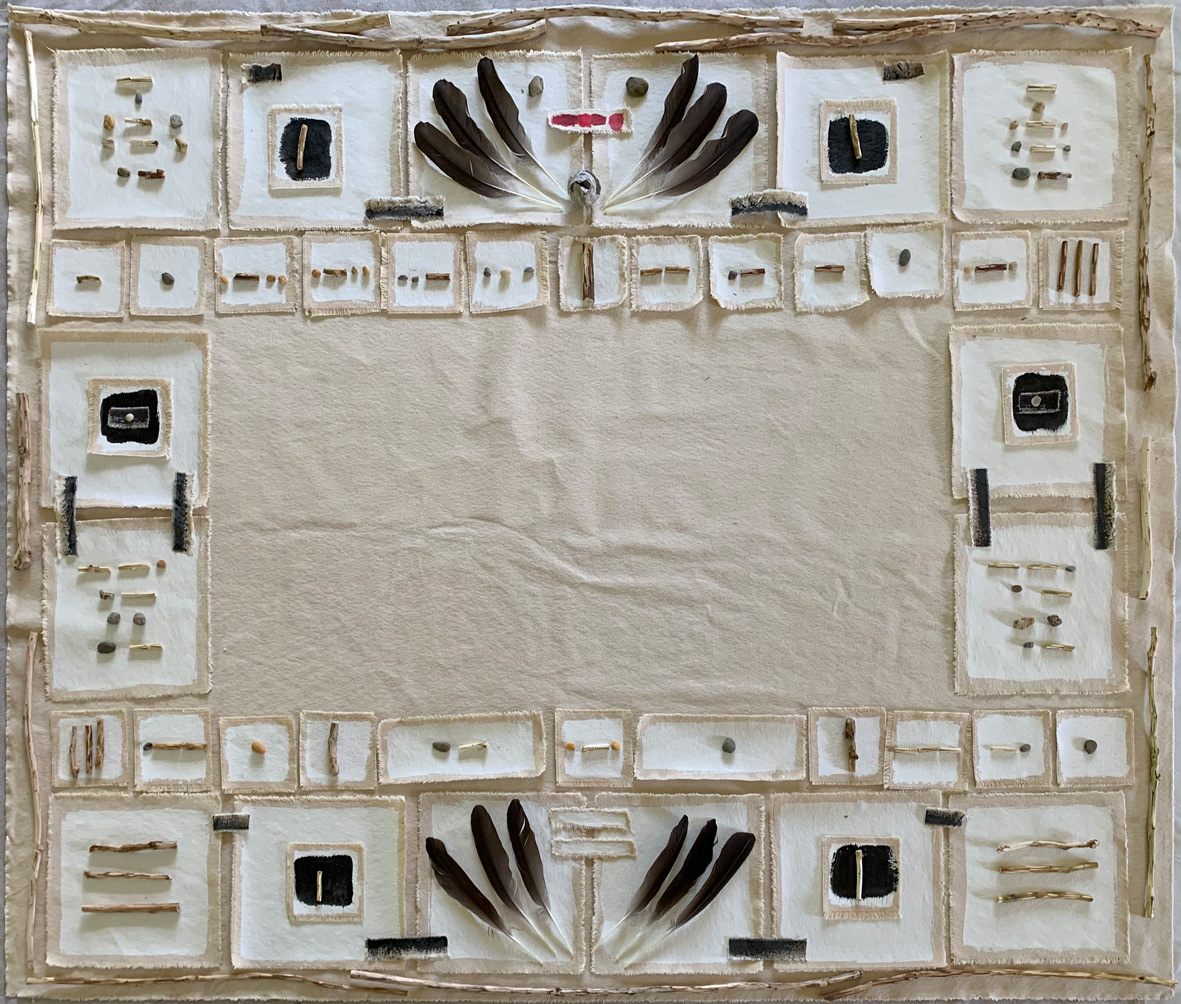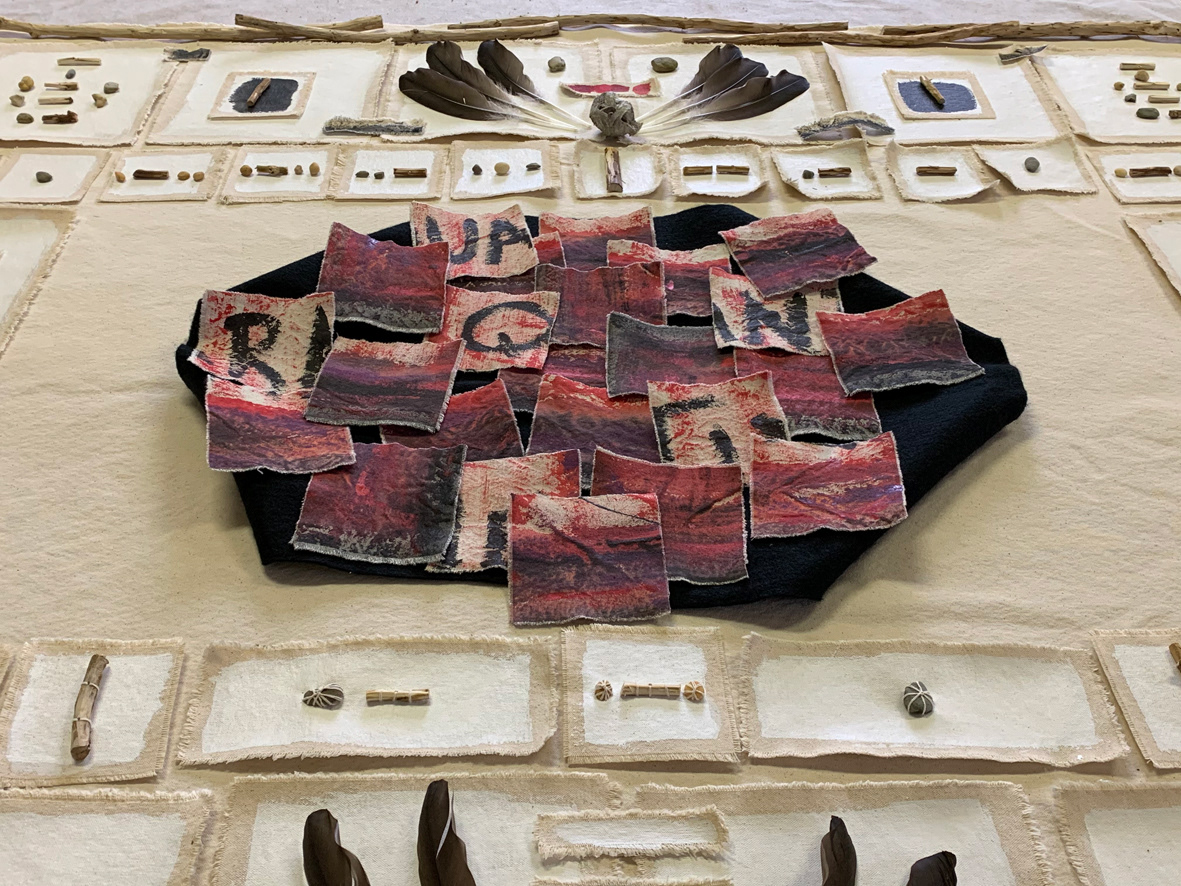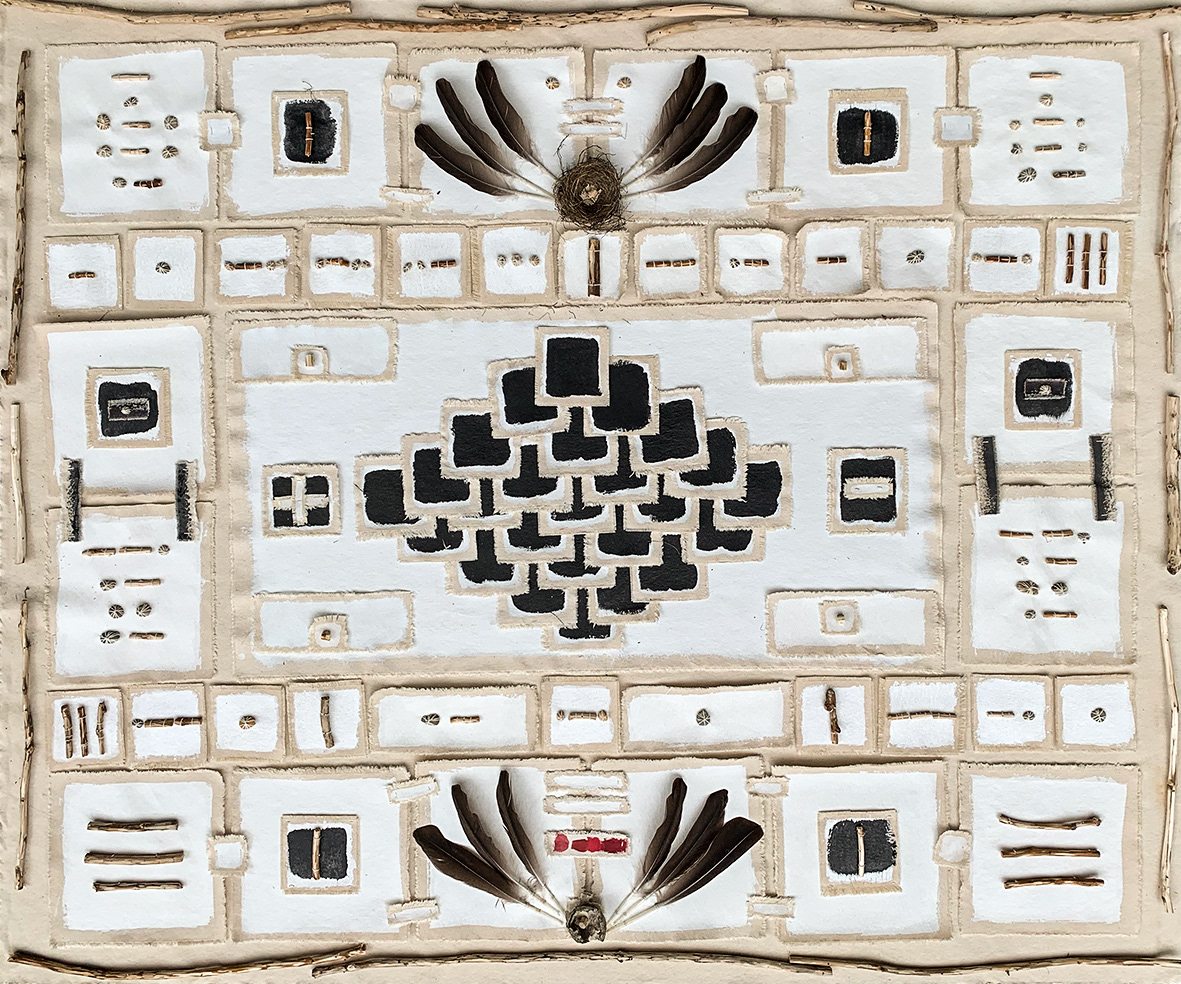 Studies for Composition, Archeology series, work in progress, canvas + stones + wood + feathers + bird and wasp nests + acrylic paint, 52 x 61 in, 2020.