GROUNDING EXPERIENCES AND HABITATIONS - Connecting with the space
IDENTITY - Self Connections - Memories and experimentation of an expanded time in the present
ASTORIA BLVD & 3OTH AVE 2021JAN19 2:30PM GROUND SEQUENCE
Sequence of frames from the ASTORIA BLVD & 3OTH AVE 2021JAN19 2:30PM GROUND video from the series WALKS GROUNDS & VIEWS. Archival Pigment Photo Print, 4.5 x 8", 2021.
What would be a monochrome world? If everything just had similar flavors and sounds? Diversity is richness.
When I moved to NY and discovered Queens, I felt a belonging sensation. This borough is an oasis that embraces people from everywhere, a fascinating multicultural place where the explosion of smells, sounds and colors fills our senses, where the flow of life pulses intensely.
GROUNDS videos correspond to alive photo IDs of specific space & time situations. Each location has its own chromatic and sound vibration. Stills are also indexes of them, but they flatten the passage of time to reveal it instantly. The camera is an extension of the body active. Images are traces of the event. Zoom-in lens amplifies visually the sensation of displacement, revealing an aspect of reality just possible through it.
The images reveal actions of the body, not through an external look, but from the perspective of the body itself in motion. These "inverted records" of performances, are attempts to inhabit the space & time of moments experienced. The public is invited to enter into the situations lived by the artist.
Since pandemic started, I left the city to quarantine. I've been surrounded by nature and felt a strong awareness of belonging to it, a great admiration and respect for our planet. We are in a transitory situation. The pass will never come back and we do not know the future. This is a LIMINAL condition. Environment is threatened and shows the urgent need of changes.
Sequence of 15 stills from the Si video of the series Compositions plexiglass photo prints, horizontally aligned, 2011.
The Si Dynamic photograph from the Compositions series (4'23 "video in loop - DVD format) is displayed on an LCD monitor fixed to the wall. The movement inscribed in the image is confronted with a sequence of 15 stills plexiglass photo prints (7.4 x 9.8 in each) from this same video, revealing the flight of a bird. The aligned stills incorporate a time in which every movement is inscribed, without however presenting itself. Time and flight dynamic are frozen and extend spatially.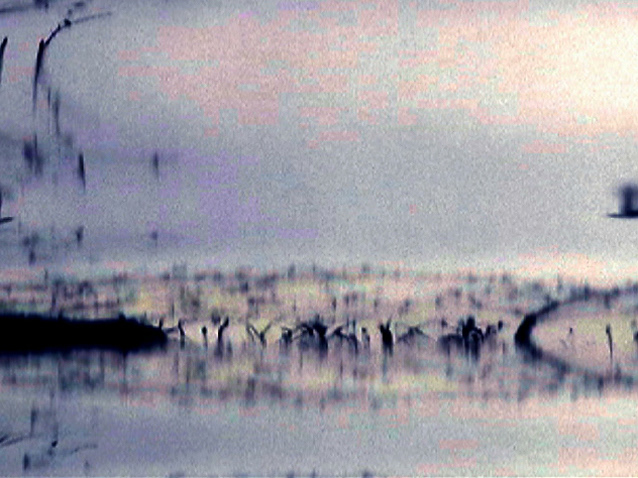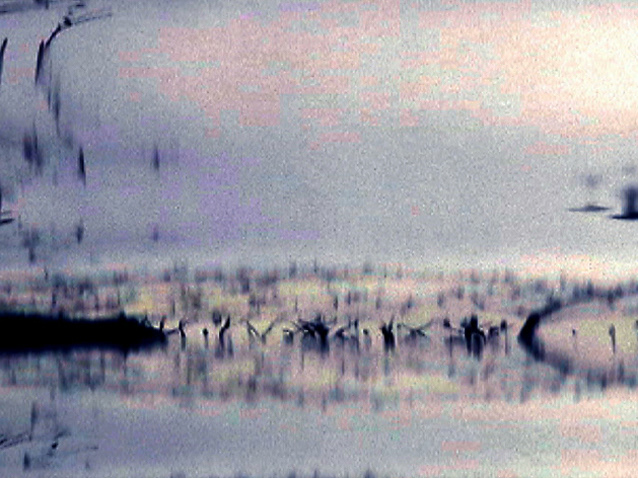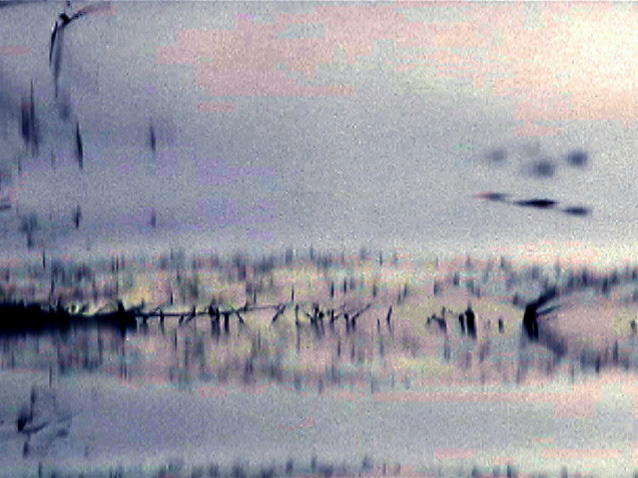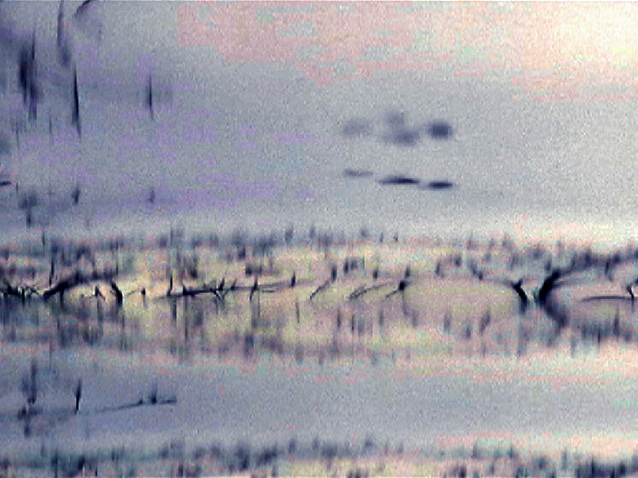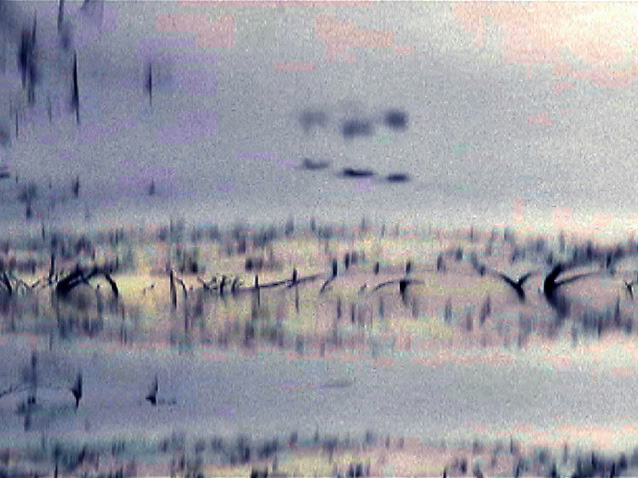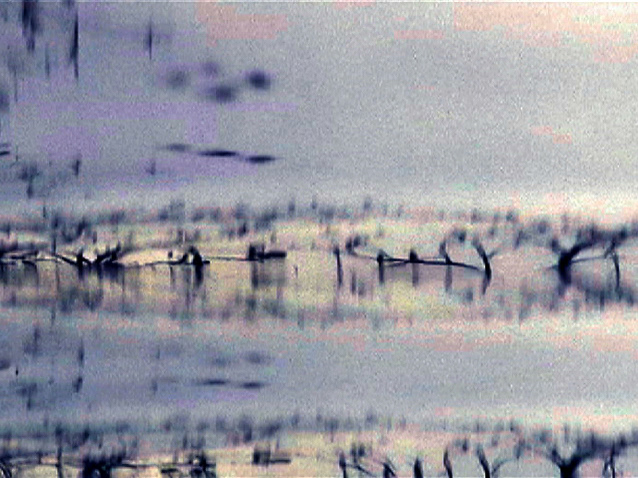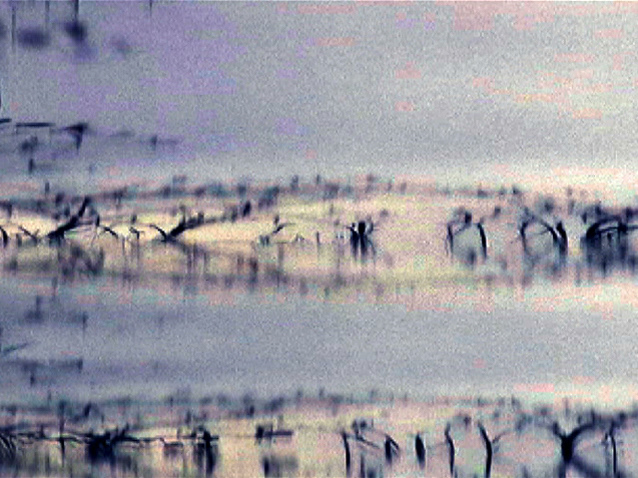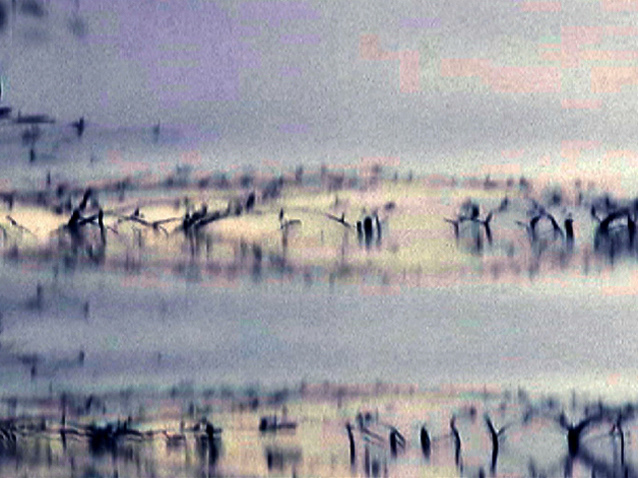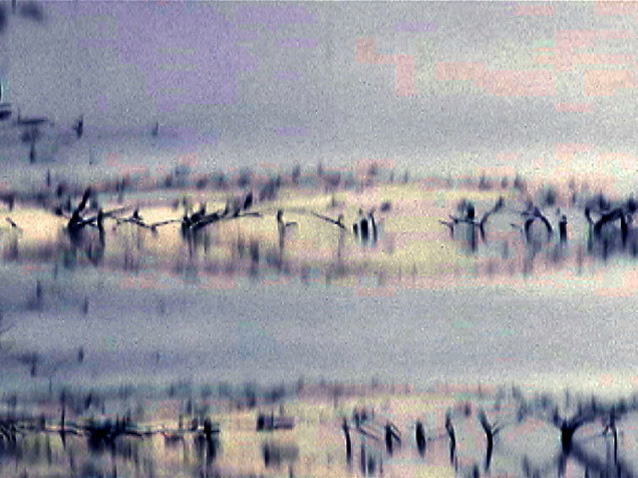 Digital self images enlarged and manipulated electronically. The photos were produced for the interactive performance BODY-LANDSCAPE presented at NEXT on 13-Nov-2009. Special participation from Maria da Paixão de Jesus.
Images from the OTHER LANDSCAPES series, 2009.
FROM THE WINDOWS OF VERSAILLES
The photographs in this series were all taken through the windows of the Palace of Versailles. The distortions are caused by the variation in the thickness of the original glass that has been preserved.
MOON IN PRESENT CONTINUOUS