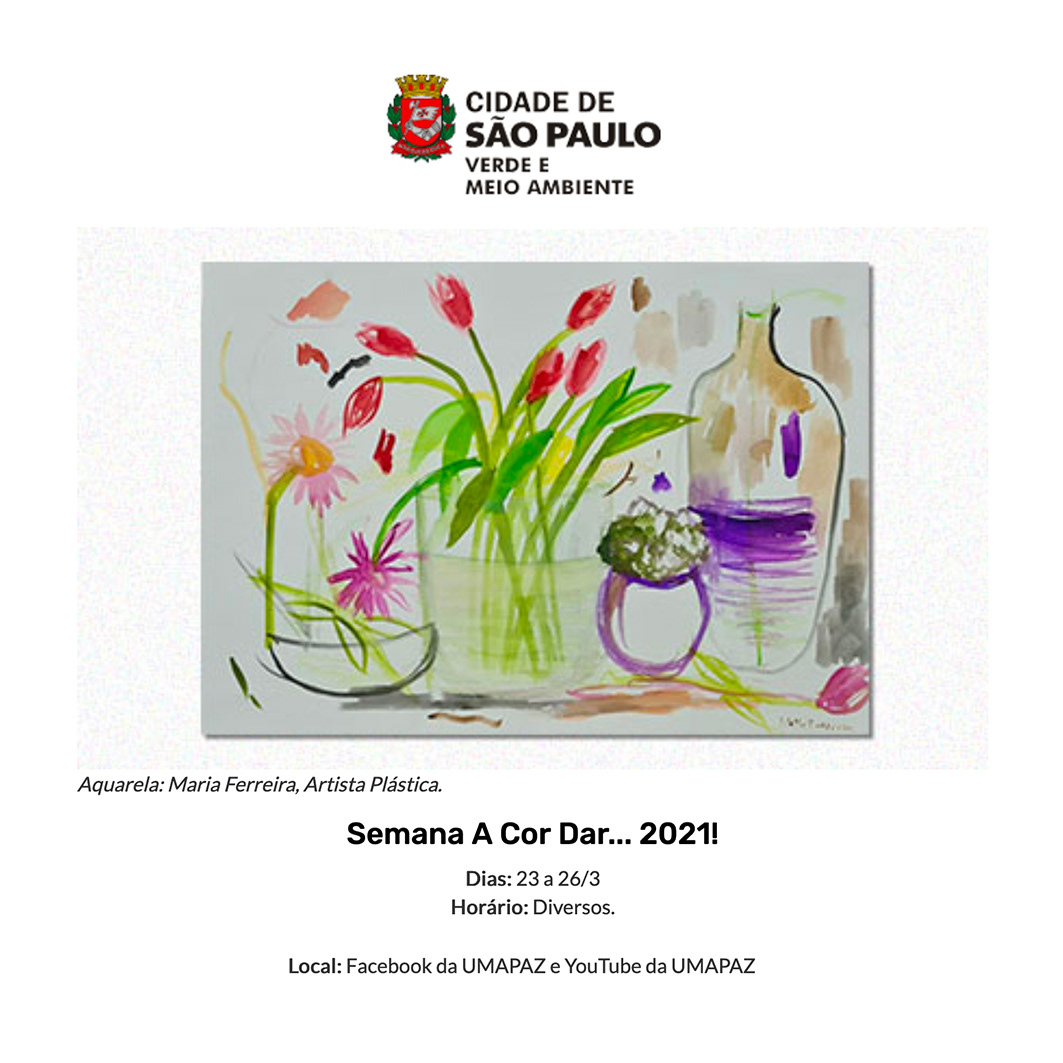 Friday, March 26th, at 11 am (São Paulo time), I'm going to have a nice chat online with Helena Quintana Minchim, in which I will talk about the DIALOGUE IN ART, and show some of my artworks related to that matter.
"I try to get rid of what I learned
I try to forget the way of remembering what they taught me,
And scrape away the paint that painted my senses,
Unboxing my true emotions,
 ___Alberto Caeiro / PESSOA, F. The Keeper of Herds, In Poemas by Alberto Caeiro. Lisbon: Attica. 1946 (10th ed. 1993). for. 48.
In December 2020, UMAPAZ the Open University of the Environment and Culture of Peace brought together a dream team in the 1st Edition of the "Week A Cor Dar ..."! And the tones were given by our poet Mario Quintana: Dreaming ... Waking up ... Waking it up ... The Color Give ...
And in this 2nd edition the inspiration will come from Fernando Pessoa, who will instigate us "to scrape the ink", to unwrap ourselves and be us ...
Through the merger of 3 projects created and coordinated by Architect Helena Quintana Minchin - ATELIER ABERTO ..., CONVERSA COM ... E VERDES TONS ... – in this edition we will have 32 more guests! Architects, Photographers and Visual Artists will be together for delicious and intimate performances and chats ...
Each one opening the doors of their spaces, welcoming us and inviting us to know a little about their creative processes and to try new ways of seeing and feeling ... everything interspersed with a lot of music and poetry!